Choose your soil model wisely if you want your calculations to stand up
The mechanical behaviors of soil can vary dramatically, and the success and accuracy of a numerical model will often rest on the choice soil model to begin with.
In this two-part webinar, we first examine the families of constitutive models available within PLAXIS's model library, the material behaviors you might expect from them, and how the choice of the right soil model can be critical within finite element modelling predictions. As an example, we look at a deep excavation with a retaining wall and compare predictions using different soil models.
In the second part, we swap from using soil constitutive models to describe behavior qualitatively, and move on to using soil constitutive model parameters to quantify specific aspects of that behavior, such as stiffness and strength. This includes a walk-through of how that calibration process works within PLAXIS, plus an examination of the SoilTest option, a quick and convenient procedure to simulate basic soil lab tests on the basis of a single point algorithm.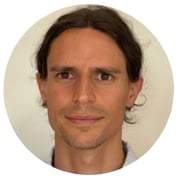 Manuel Aukenthaler
Product Sales Engineer
Manuel is a civil engineer, holds a master's degree in geo-engineering from the Technical University of Delft (Netherlands) and was responsible for PLAXIS Software's product sales in the German-speaking countries from 2015-2019. Due to his proximity to the market and his technical affinity, he has been involved in product management, user support and the organization of workshops and training courses. In 2019, he decided to gain experience in the world of geotechnical monitoring, which led him to the SISGEO Group in Milan. In early 2020, he resumed his position at Bentley Systems as Sales Manager for geotechnical software.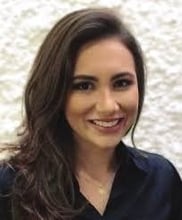 Marina Trevizolli
Manager, User Success
Marina Trevizolli, Civil Engineer and MSc in Geotechnical Engineering is a User Success Manager for Geotechnical Solutions at Virtuosity, A Bentley Company.
In the past few years she had been involved in geotechnical projects related to slope stability and 2D/3D numerical modeling, for highway slopes and hydroelectric power plants hazard assessment, monitoring and in situ investigation planning. Marina is also involved in presenting online events, teaching and workshops about the application of SoilVision and PLAXIS software.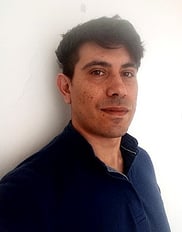 Andrea Rosato, MSc. BEng
Product Sales Engineer
Andrea Rosato holds a Master's degree in Civil-Hydraulic Engineering with a Bachelor's degree in Civil Engineering, with a diploma in Surveying and Construction Management. He has worked in higher education, scientific research as well as marketing and sales. Andrea has experience supporting engineers in China, Italy, England and beyond.
Andrea enjoys helping engineering professionals achieve their objectives and overcome technical challenges. When it comes to solving complex geotechnical problems with finite element methods or limited equilibrium methods, he starts by understanding the issues and project requirements, so that he can work with them to find the optimal solution.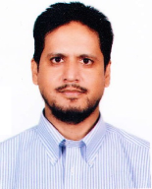 Mohammed Siddiquee
Manager, User Success
Mohammed Siddiquee is a User Success Manager for Geotechnical Analysis solutions at Virtuosity, a Bentley Systems company. He holds a PhD in geotechnical engineering from The University of Tokyo (Japan). He has worked as a professor as well as a geotechnical engineer in industry in several countries. Over the span of his career, he has gained a broad experience with geotechnical numerical analysis software solutions. As a User Success Manager, he works closely with existing and prospective PLAXIS and SoilVision users, including demonstrating, mentoring and providing expert trainings. He is based out of the Bentley Systems head office in Exton, Pennsylvania, USA.
"In addition to the advantage of Virtuosity's Virtuoso Subscription, which includes expert services and training, having the ability to purchase practitioner licenses also enables us unlimited usage and access to the software products in our national and international offices. As a result, we can support projects with an international team more effectively and by constantly applying the latest developments of Virtuosity's products, we ensure our competitiveness in the market and the best results for our customers."
Werner Felber, Managing Partner Boley Geotechnick GmbH, Beratende Ingenieure