Expand your services on Civil Projects with PLAXIS
OnDemand Available Now
Expand into new sectors by implementing PLAXIS on your civil projects. See the value and benefits of PLAXIS for the stability of road embankments and slope cuts in 2D and 3D. Embankments have been built for centuries by civil engineers for different purposes. In this webinar we will focus on embankment for railways and roadways. The challenges that remain are the stability of embankments under conditions of drawdown, designing embankments on soft compressible soils with low permeability of the underlying deposit together with low undrained shear strength, dynamic movements of embankments that determine the train speed, and migration of finer materials during the long-term operation of an embankment.​
​
In this webinar, you will learn about:​​

Virtuosity, Practitioner Licenses and Expert Services​​
PLAXIS - evaluate the performance and stability of road embankments and slope cuts in 2D and 3D. ​
Benefits, results, how to get started and pricing​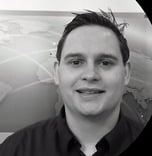 Robert Wasson
Product Sales Engineer​

Robert Wasson holds a Master's degree in Structural Engineering with Architecture from University College Dublin. With overs 8 years of experience in the AEC industry, Robert has a wealth of experience of the structural, geotechnical, building and civil industries. As a Product Sales Engineer at Virtuosity, Robert helps professionals across Europe solve their complex structural and geotechnical problems with FEM and improve their analysis and design workflows.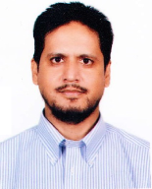 Mohammed Siddiquee
Manager, User Success
Mohammed Siddiquee is a User Success Manager for Geotechnical Analysis solutions at Virtuosity, a Bentley Systems company. He holds a PhD in geotechnical engineering from The University of Tokyo (Japan). He has worked as a professor as well as a geotechnical engineer in industry in several countries. Over the span of his career, he has gained a broad experience with geotechnical numerical analysis software solutions. As a User Success Manager, he works closely with existing and prospective PLAXIS and SoilVision users, including demonstrating, mentoring and providing expert trainings. He is based out of the Bentley Systems head office in Exton, Pennsylvania, USA.