PLAXIS – An Analysis tool for Solving Geotechnical Engineering Challenges
OnDemand Available Now
Are you still using the conventional methods for solving Geotechnical problems?​

In this webinar, we will showcase how Finite element modelling has been widely recognized and accepted by geotechnical professionals as a standard tool in solving practical geotechnical engineering problems. ​

This tool helps the user to analyze various problems under different soil and load conditions, and with our expert services, you can quickly adapt to the user-friendly environment of PLAXIS and deliver your projects on time.​

Learn about 12-month Virtuoso Subscription for Bentley's geotechnical FEA solutions: PLAXIS 2D and 2D WorkSuite, PLAXIS 3D and 3D WorkSuite at an affordable price.​
​
In this webinar, you will learn about:​​

Learn about Bentley's newest licensing option, the Virtuoso Subscription​
Benefits of Virtuoso Subscription​
Advantages of FEM over Conventional methods​
Workflow in PLAXIS CE 2D and 3D ​
Operational features and options in PLAXIS for solving geotechnical engineering problems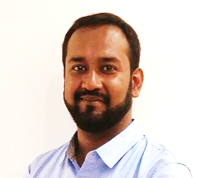 Siddhartha Pathak
Product Sales Engineer​

Siddhartha is an experienced professional with a demonstrated history of working in the CAE/CAD industry. He has total experience of close to 7 years, and currently, working in Bentley Systems India, as Product Sales Engineer. Siddhartha started off his career as a CAD Engineer in an industry-leading professional training service provider. As a Product Engineer at Bentley's Virtuosity, he helps professionals across India solve their complex Geotechnical and Structural engineering problems and improve their analysis and design workflows by providing best practices.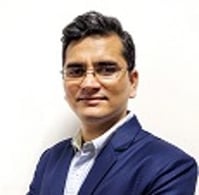 Rajendra Bisht
Application Engineer
Rajendra Bisht currently works for Bentley Systems as an Application Engineer for Geotechnical products. He has advanced skills in geotechnical numerical modelling and helps professionals with diverse range of geotechnical problems. Before joining Bentley systems, he was an avid scholar and was pursuing his doctoral degree from the esteemed Indian Institute of Technology, Bombay specialising in the field of Geotechnical Engineering.