Rock mass is often assumed as isotropic material to facilitate the study of tunnel-rock interaction. The assumption, however, might no longer hold for stratified rock, where major planes of discontinuity at random orientations, could as well exhibit different strength and deformability than in its intact form. As a result, tunnel lining and support design becomes just more complex, for being dependent on not just the anisotropic behaviors, but also the tunnel excavation axis with respect to the orientation of the stratification planes; and as for the latter, a switch to 3D analysis is sometimes necessary.
Of a wide range of constitutive soil models in PLAXIS, the Jointed Rock model, as formulated with transverse anisotropy elastic law together with a Mohr-Coulomb plasticity law in the predefined directions, is a suitable choice for the application.
​In this webinar, we will showcase:
Formulation and visualization of Jointed Rock model
Extension of the Jointed Rock model with an overall Mohr-Coulomb criterion
Tunneling direction, rock bolts array with respect to the orientation of the joint plane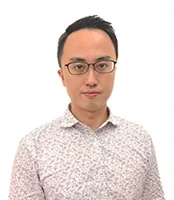 Xing-Cheng Lin
Manager, User Success
Virtuosity, a Bentley Company
Xing-Cheng, is a User Success Manager in promoting the application of geotechnical solution(s) at different stages throughout the life-cycle of geotechnical projects.

Through the 10 years of service in Plaxis, he had been involved in technical support and expert service that helped the clients in validating and thus obtaining cost-effective designs while fulfilling the serviceability requirements by authority, through numerical impact assessment.

He was also a trainer from Plaxis Academy promoting the knowledge of FEM in geotechnical engineering in the Asia-pacific region.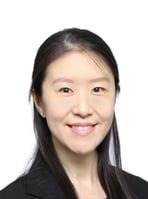 Ja Mie How
Product Sales Engineer
Virtuosity, a Bentley Company
Ja Mie joined Bentley Systems in 2020 and is driven to grow Bentley Systems Geotechnical Analysis Solutions to various sectors in South-East Asia Region. Ja Mie has approximately 11 years of experience as a geotechnical engineer in infrastructure, buildings, oil & gas projects.
Ja Mie's role in Bentley as Product Sales Engineer focuses on helping professionals and engineering designers in the South-East Asia Region solve or improve the analysis and design of complex geotechnical engineering problems by adopting Bentley Geotechnical Analysis Solutions.