Available OnDemand
Water treatment is a process that improves the quality of water to make it appropriate for a specific end-use. The end use may be drinking, industrial water supply, irrigation, river flow maintenance, water recreation, or many other uses, including safely returning the water to the environment.
Water treatment is a complex process that removes contaminants and undesirable components or reduces their concentration to make the water fit for its desired end-use. Therefore, a water treatment plant usually involves a large-scale, multi-facility plant that requires a federated design approach from concept to construction, operation, and maintenance.
The webinar series will provide an overview of the successful application of Bentley software in the complex design scope of a water treatment plant project:
Part 1:

Building Design

Part 2:

Plant Design

Part 3:

Road Design

Part 4:

Construction Management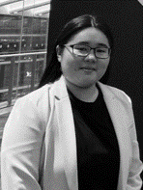 JinLing Yeo
Building Design Consultant
Virtuosity, A Bentley Company
JinLing, Yeo is a Consultant for OpenBuildings Designer in Bentley Systems, since June 2018.​ She is specialized in OpenBuildings Designer Computational Design (GenerativeComponents). Since then, she has conducted numerous OpenBuildings Designer trainings and provided Professional Services to users locally and internationally.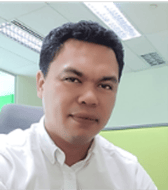 Alvin Losala
Consultant - Plant
Virtuosity, A Bentley Company

Alvin Losala began his career as a Design Engineer at an engineering firm in Cebu, Philippines. In 2011 he moved to Singapore and has worked in Engineering and construction firms as Piping Engineer/Designer for Offshore/Onshore and Marine projects. Joining Bentley in 2019 as Plant Design Consultant, he has been providing consulting and on-site coaching and configuration services. Alvin is motivated by getting users to a level of confidence where they can be self-sustaining of their Bentley Plant Design Applications.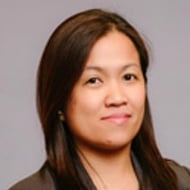 Maylen Yee-Cabalan
Manager, User Success Civil Engineering
Virtuosity, A Bentley Company
Maylen has 15 years of industry experience in Civil Design (Road, Rail & Site) and GIS consultation, technical support, training, and project implementation. She joined Bentley Systems, Singapore in 2012 and has been rendering her expertise ever since as an advocate of better BIM/Digital workflows and solutions for linear infrastructure projects in Southeast Asia. She earned her degree in Geodetic Engineering from the University of the Philippines.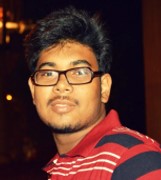 Anik Mal
User Success Manager
Virtuosity, A Bentley Company

Anik specializes in Bentley solutions like SYNCHRO 4D, OpenBuildings Designer, and Generative Components. ​

​Presently as User Success Manager at Virtuosity, Anik helps global BIM users to progress steadily with their BIM-enabled projects by providing hands-on training, suggesting appropriate workflows and best practices.