Available OnDemand
In today's fast-paced dynamic construction industry, using CAD software is no longer sufficient to execute a project. Nowadays, requests for proposals (RFPs) on large projects require contractors to begin and plan their projects in the virtual world using Building Information Modeling (BIM). Some of the benefits BIM bring to the table include design improvements, accelerate project completion, as well as time and cost savings.

Join us as we explain more about how you can make the transition from CAD to BIM with MicroStation and OpenBuildings Designer.
In this webinar, you will learn about:
Understanding the Virtuosity licensing model​
Benefits of the MicroStation software​
How MicroStation can be used together with other Bentley software
Transitioning from CAD to BIM with OpenBuildings Designer​
Highlighting some features of OpenBuildings Designer, such as Computational Design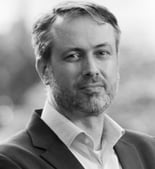 Dominik Schleipen
Digital Solutions Consultant
Virtuosity, A Bentley Company
Having started his career as an architect, Dominik shifted his focus to innovative digital solutions for the building industry since 2006.
This included project roles, such as BIM and VDC manager on major projects and later I shifted more into regional and strategic digital advisory roles. My employers and clients included international architectural and engineering companies, contractors, water plant and mine operators across Europe and the Asia/Pacific region.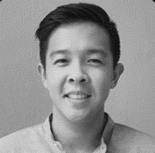 Andrew Choo
Product Sales Engineer
Virtuosity, A Bentley Company


Andrew Choo graduated from Nanyang Technological University in 2015 with a bachelor's degree in Electrical & Electronic Engineering. Since then, he has worked for several high-profile tech companies and government agencies.
Andrew has held roles in research, software development, as well as sales, ranging from product design, to CAD solutions for the building industry.