The market for tunnel construction is growing fast to meet the ever-increasing demand for underground space. Tunnel serves the multi-purpose of transportation, utilities and drainage. It is the major mean of access and connection to various underground structures, as well as the inter-city link across canal and mountainous landscape.
Join our webinar to see a demonstration of PLAXIS simulation for typical tunnel construction in urban areas and mountainous terrain. Learn more about TBM and other tunneling methods. Discover how to get started quickly with Virtuosity's Expert Services choosing from tailor-made training, on-demand learning, and mentoring services.
In this webinar, you will learn about:
PLAXIS simulation for tunnel construction
TBM and NATM methods
Virtuoso Subscription: Practitioner License plus Expert Services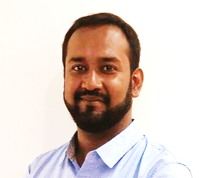 Siddhartha Pathak
Product Sales Engineer


Siddhartha is an experienced professional with a demonstrated history of working in the CAE/CAD industry. He has total experience of close to 7 years, and currently, working in Bentley Systems India, as Product Sales Engineer. Siddhartha started off his career as a CAD Engineer in an industry leading professional training service provider. As a Product Engineer at Bentley's Virtuosity, he helps professionals across India solve their complex Geotechnical and Structural engineering problems and improve their analysis and design workflows by providing best practices.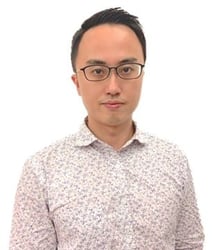 Xing-Cheng Lin
MSc. Geotechnical
Manager, User Success, Geotechnical
Xing-Cheng, is a User Success Manager in promoting the application of geotechnical solution(s) at different stages throughout the life-cycle of geotechnical projects.
Through the 10 years of service in Plaxis, he had been involved in technical support and expert service that helped the clients in validating and thus obtaining cost-effective designs while fulfilling the serviceability requirements by authority, through numerical impact assessment; his service in geotechnical forensic modelling resolved disputes amongst parties, and dismissed undue liability for the client, by close replay of geotechnical behavior that was in line with field observation.
He was also a trainer from Plaxis Academy promoting the knowledge of FEM in geotechnical engineering in the Asia-pacific region.