Tower Design Solution with OpenTower Designer
21 April 2021 | 10:30 IST, 13:00 AWST/SGT, 16:00 AEDT, 18:00 NZDT


Telecommunication tower design, modeling and analysis just got easier.
OpenTower Designer offers precision modeling with the state-of-the-art graphics. It is great for re-analysis on existing towers, updating and modifying existing assets and creating new towers all together. OpenTower Designer was built with the tower lifecycle in mind.
Tower designers will experience modern scenario analysis workflows and modification layer tools enable the user to optimize their model and also, act as a single source of truth for the entire lifecycle of the tower. OpenTower Designer includes a built-in foundation module so that you don't need to toggle between various applications or leave your design application.
Join this webinar to learn about how OpenTower Designer will save you time and streamline your workflow.
You will learn about:
Import MS Tower files td, twr and library files to OpenTower as well MStower libraries (Large, Linear, and Guy)
Precision Modelling of geometry and accurate alignment of discrete and linear assets.
Graphical UDP editor
Scenario Analysis (what–if scenario investigation)
International design code options like TIA-222 F, G, H, AS1170.2-2011, AS3995, AS4100
Precise and accurate modeling of feedlines
Report Generation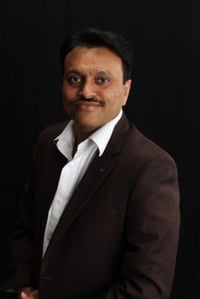 Apurba Tribedi
Senior Director, Bentley Systems
Apurba Tribedi is a Senior Director at Bentley Systems currently leading a distributed multi-national team to create and market new software and services for the telecom industry. After graduating as a Civil Engineer in 1994, he joined Research Engineers as a software analyst and soon became a lead engineer-programmer for the world's leading structural analysis software, STAAD. For over 20 years, he has been managing, engineering, architecting, and developing engineering software and services. He has traveled around the world to train and market Bentley's software products and services to its users. His vision was instrumental to the development of several Bentley product lines, including STAAD and OpenTower.

He is an engineer, programmer, inventor, author, and philanthropist. He was awarded a US patent in 2017 for his work on soil-structure interaction and has published several peer-reviewed papers for various journals and conferences. He currently has two other patents pending approval. Outside of his work at Bentley, Apurba shares a passion for supplying clean water to those in need and has installed water filtration systems to dozens of schools in his native town in India, improving the quality of life for tens of thousands of students and their families.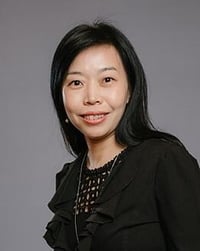 Teresia Suryasindhu
Structural Consultant
Experience in both local and international projects, Teresia was managing design, construction, project management until installation and commissioning for offshore, oil and gas and FPSO industries. She has extensive worldwide exposure to design and analysis of buildings, warehouses, plant and topsides.

Being a regional Product Specialist with Bentley Systems and Virtuosity, she consistently provides insights and advises organizations for adopting the right technology according to the projects requirement in achieving optimum result and improving the workflow with comprehensive solution.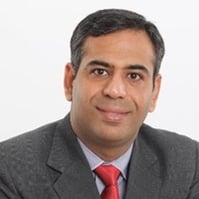 Pankaj Taneja
User Success Manager
Pankaj Taneja, PE has over 14 years of experience in the engineering and construction industry with specialization in the field of structural engineering. He has diversified experience in both design and construction of structures ranging from industrial buildings, telecommunication towers and foundations, to construction of mass rapid transport systems (Metro) with world-class organizations in the US and India.