MOSES is well-known as an advanced hydrostatic and hydrodynamic software that provides for the accurate calculation and simulation of offshore floating systems. The built-in Structural Solver module enables structural analysis and spectral fatigue of topside or cargo structures, which makes MOSES a complete solution in a single package. In the next step of development, MOSES now offers the new structural modeler and post-processor which provides an intuitive GUI and broad industry code check library.
​In this webinar, you will learn about:
The new structural modeler: MOSES Precede

An overview of structural analysis features for floating structures

The new structural post-processor: MOSES Post, MOSES Fatigue, and MOSES Postvue





Bitna Seo
Senior Application Engineer
Virtuosity, a Bentley Company
Bitna Seo is a Senior Application Engineer for offshore products with a passion for applying academic theories to the real engineering world through numerical simulations. His interest is in fluid-structure interactions and multibody simulations. He has been working in the offshore industry since 2011. He previously worked at Ultramarine Asia and joined Bentley Systems in 2016. He received his B.S. from Seoul National University of Science and Technology and M.S. in the civil engineering department at the University of Texas at Austin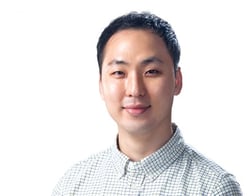 Kaushik Mukherjee
Manager, Product Success
Virtuosity, a Bentley Company
Kaushik is an expert in the field of Civil Engineering, Structural Integrity, Geotechnical and Offshore. He has a rich experience of working in various eminent organizations and before joining in Bentley he worked in PETRONAS, Malaysia, McDermott Asia Pacific, Singapore, Lloyd's Register EMEA, UK, to name a few. He has over 15 publications in international conferences and journals. He is also Involved as member in several international Technical Committees of repute, affiliations, academic institution and Standard Development. He is enterprising, quick-learner, agile and multi-tasking. As a User Success Manager at Bentley's Virtuosity, Kaushik helps professionals across SEA & India solve their offshore engineering related problems in Structural, Geotechnical & Integrity and improve their analysis and design experience.