While cloud technology continues to redefine business workflows and present growth opportunities across a range of industries, the benefits of cloud-connected geotechnical data management still often remain unclear when compared with legacy desktop-based approaches.
However, many organizations are already realizing the benefits of this significant technology jump. In this webinar, members of the OpenGround team will discuss five areas where companies have achieved measurable benefits by enabling cloud-connected workflows across key aspects of geotechnical data management.
Each area will be illustrated with real-life stories from the team and testimonials from the users who have already migrated from desktop applications gINT and HoleBASE.
Can't make the live event? Register today, and you'll receive a recording as soon as it's available.
Following this webinar, we'll be hosting sessions for gINT and HoleBASE users to explore paths from these products to OpenGround. Click the links below to register in advance:
gINT Users: Your Migration Path to OpenGround
HoleBase Users: Your Migration Path to OpenGround
​Attend this webinar to learn how organizations are benefitting from:
Streamlined cloud-connected workflows
Centralized data management
Integrated geological modeling
Robust business continuity
Integrations with third-party applications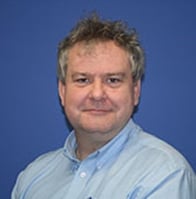 Roger Chandler
Director, Geotechnical Information Management
Bentley Systems
Dr. Roger Chandler is a geotechnical engineer whose career changed direction in 1998 when he moved from geotechnical numerical modelling and started his career as a specialist in geotechnical data management. At this time he co-founded Keynetix and has since overseen the production, support and training of several geotechnical data management applications from handheld data capture to local or national archives.
He is an active member of the AGS data management group and is the UK representative for DIGGSml in the USA.
Roger is a Director of Geotechnical Information Management at Bentley following the acquisition of Keynetix in May 2019 with a focus on cloud-based Geotechnical data management.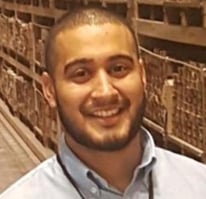 Mobbs Mumtaz
Product Specialist
Virtuosity, a Bentley Company
Mobbs Mumtaz is a Product Specialist for the Bentley Geotechnical Information Management portfolio of products. His responsibility is to work with Geotechnical and Geo Environmental engineers on finding the best solution for their data management requirements. His main focus in on the OpenGround solution, which helps organisations to achieve significant efficiency gains throughout their entire workflow.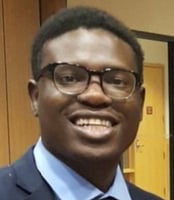 Simba Muchineripi
Customer Success Manager
Seequent, a Bentley Company
Simba Muchineripi is a Customer Success Manager at Seequent (a Bentley company) whose main responsibility is supporting OpenGround users across North America by helping them make the most of Geotechnical Data with our OpenGround platform.
Simba has a background in Environmental Geoscience, and from this he grew a passion for Geotechnical Information Management. Simba has explored his passion for data and data management throughout his career in various industries including oil and gas, logistics and the public sector.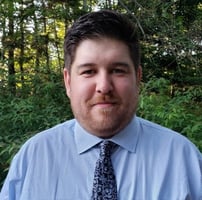 Taylor Elson
Application Engineer
Bentley Systems, Inc.
Taylor Elson, P.Eng. has a B.ScE in Civil Engineering and a blended project engineering experience in Civil Engineering and Geotechnical Engineering. Taylor uses this experience to advise users migrating to OpenGround on managing geotechnical information s well as using the data in civil design programs.