Steel Structure Design with STAAD.Pro
OnDemand Available Now

In this webinar, you will learn how to design steel structures using STAAD.Pro in your professional career according to industry norms and standards. Structural / civil engineers with little or no experience in steel structure design and engineers expanding your career in the field of structural steel design will benefit from performing code check on the members.

Understand the difference of member design between Physical and Analytical models. Complete the model with analysis and present in a professional report.


In this webinar, you will learn about:
How to code check the steel members
Physical member design vs Analytical member design
Producing analysis and design report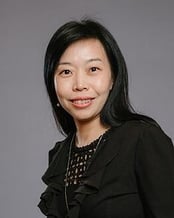 Teresia Suryasindhu
Structural Product Consultant
Experience in both local and international projects, Teresia was managing design, construction, project management until installation and commissioning for offshore, oil and gas and FPSO industries. She has extensive worldwide exposure to design and analysis of buildings, warehouses, plant and topsides.
Being a regional Product Specialist with Bentley Systems and Virtuosity, she consistently provides insights and advises organizations for adopting the right technology according to the projects requirement in achieving optimum result and improving the workflow with comprehensive solution.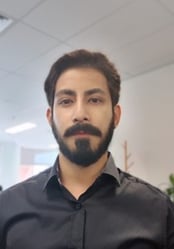 Sapath Rajbhandari
Application Engineer
Sapath Rajbhandari is an Application Engineer for the Engineering Simulation Team in Bentley for Australia/New Zealand. Prior to joining Bentley systems in 2019, he was primarily engaged in Engineering Design in the Structural and Geotechnical sector. After starting his professional life in 2013, he has acquired engineering skills in Buildings, Foundations, Slopes and Underground structures with frequent involvement in the use of Numerical Modeling tools. His career is supported by his academic degrees including a B.E. in Civil Engineering and M.Sc. in Geotechnical Engineering.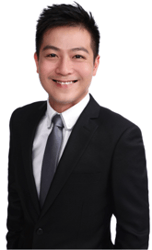 Marcus Yieh
Structural Product Consultant
Started his career in construction, specialising in steel structure works, Marcus have undertaken iconic projects such as MBS SkyPark, Crystal Pavilion. He also lead the construction of DTL C921 for Rochor and Little India Station.
Marcus had indepth knowledge of steel bridges and worked before as a RSM for a British company, Mabey Bridge. He had also lead a Saudi based steel company, Zamil Steel for projects in Singapore.
Shifting his focus to innovative digital solutions, he had earlier joined Autodesk as a customer success manager. He raised cloud awareness and provided advisory services for Autodesk key accounts, supporting their digital transformation.