How data interoperability can ease the path to better collaboration
Structural and geotechnical engineers need to collaborate closely on infrastructure projects to ensure their thinking and planning are on the same page. However, the differing software the two disciplines use doesn't always aid that partnership, with conflicting file formats potentially leading to time-wasting conversions, errors, or both.
In this webinar we look at how interoperability between opposing programs can be made easier via ISM (Integrated Structural Modelling) – a platform on which both geotechnical and structural engineers can collaborate without requiring unrealistic levels of computational power.
Watch to see how ISM can establish communication between applications and the ease with which models can be updated. Plus, you'll see an in-action showcase of different files seamlessly passing between different apps, ending with an example of PLAXIS integrating soil-structure interaction with foundation design.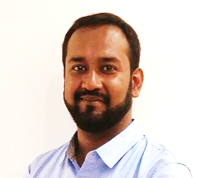 Siddhartha Pathak
Product Sales Engineer​

Siddhartha is an experienced professional with a demonstrated history of working in the CAE/CAD industry. He has total experience of close to 7 years, and currently, working in Bentley Systems India, as Product Sales Engineer. Siddhartha started off his career as a CAD Engineer in an industry-leading professional training service provider. As a Product Engineer at Bentley's Virtuosity, he helps professionals across India solve their complex Geotechnical and Structural engineering problems and improve their analysis and design workflows by providing best practices.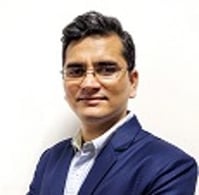 Rajendra Bisht
Application Engineer
Rajendra Bisht currently works for Bentley Systems as an Application Engineer for Geotechnical products. He has advanced skills in geotechnical numerical modelling and helps professionals with diverse range of geotechnical problems. Before joining Bentley systems, he was an avid scholar and was pursuing his doctoral degree from the esteemed Indian Institute of Technology, Bombay specialising in the field of Geotechnical Engineering.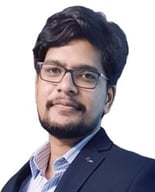 Kaushal Aggarwal
Structural Engineer, Technical Support Group
Kaushal Aggarwal is part of Technical Support Group, Structural, having more than 7 years of experience in Structural Engineering. At Bentley Systems, he is responsible for proposition and implementation of Bentley's Structural solutions in various projects executed by small and large EPC firms in SAARC and ME region.