Handling complex structures is a challenge and proper modeling & simulation sometimes even more painstaking. Join us for this 1- hour webinar to learn Smarter Analysis & Design Practice with STAAD.Pro Advanced CONNECT Edition.
​In this webinar, we will showcase:
The tips and tricks to handle complex models in STAAD and simulate seamlessly

How to scale and optimize design performance in STAAD for complex models

How to enhance the workflow for design & analysis of structures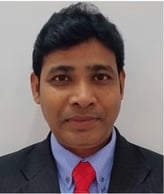 Swarup Mondal
Sr. Manager, Business Development
Virtuosity, a Bentley Company
Swarup is a civil engineer with more than 20 years of experience in AEC industry providing technology solutions for advancing infrastructure in S.E.A. He advises enterprises for adoption of the latest analysis, design, construction & project management solution for building and infrastructure projects. In his current role as Sr. Manager, Business Development at Bentley's Virtuosity, he works closely with infrastructure professionals to achieve significant digital advancements by improving structural workflows and enhancing the functional performance and delivery processes utilizing Bentley's integrated Structural solution.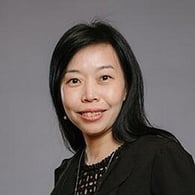 Teresia Suryasindhu
Structural Product Consultant
Virtuosity, a Bentley Company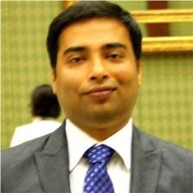 Biswatosh Purkayastha
Senior Structural Engineer
Bentley Systems
With experience in both local and international projects, Teresia has managed the design, construction, and project management for offshore, oil and gas and FPSO industries. She also has an extensive background in building, warehouse, plant and topside projects. ​Being a regional Product Specialist with Bentley Systems and Virtuosity, she advises organizations on adopting the right technology according to the industry requirement and helps users achieving optimum results with an improved workflow.
Senior Structural Engineer and Registered Chartered Engineer, IEI having 18 years of industry experience in various Civil Engineering projects and related fields .​ Biswatosh Purkayastha did his engineering from Nation Institute of Technology (NIT Silchar) and before joining Bentley Systems he gathered rich experience in structural engineering where he was engaged with live industrial projects in power plants, textile plants, and flexible laminate plants.​ In 2007 he joined Bentley, where he further grew his proficiency on various FEA products like STAAD.Pro, STAAD Foundation Advanced, RAM Structural System and RAM Concept. He has been delivering advanced on-site training, technical support, seminars, and webinars on various structural solutions for the complex challenges in high rise buildings, industrial, and steel building structures based on the International design codes like ACI, AISC, API and so on.