Many Structural Engineers perform analysis of concrete structures rather easily with the help of Structural Analysis programs. When it comes to Concrete Design, many still spend a lot of time and effort manually performing the design due to lack of a purpose-built program. The Advanced Concrete Design feature (RCDC) of STAAD.Pro fills this gap by automatically reading the Structural Analysis results and performing concrete design based on requirements according to various codes available.
​In this webinar, we will showcase:
Brief discussion on Modeling Concrete Structures in

STAAD.Pro

Design of Beams, Columns, Walls, Slabs and Foundations using RCDC

Modeling and Design of Water Tank Structures

Generating Detailing Drawings, BOQ, Calculation Reports and Bar Bending Schedules

New Inclusion: AS 3600 : 2018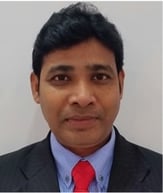 Swarup Mondal
Sr. Manager, Business Development
Virtuosity, a Bentley Company
Swarup is a civil engineer with more than 20 years of experience in AEC industry providing technology solutions for advancing infrastructure in S.E.A. He advises enterprises for adoption of the latest analysis, design, construction & project management solution for building and infrastructure projects. In his current role as Sr. Manager, Business Development at Bentley's Virtuosity, he works closely with infrastructure professionals to achieve significant digital advancements by improving structural workflows and enhancing the functional performance and delivery processes utilizing Bentley's integrated Structural solution.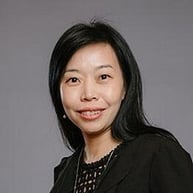 Teresia Suryasindhu
Structural Product Consultant
Virtuosity, a Bentley Company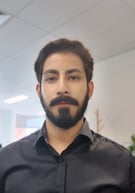 Sapath Rajbhandari
Application Engineer
Virtuosity, a Bentley Company
With experience in both local and international projects, Teresia has managed the design, construction, and project management for offshore, oil and gas and FPSO industries. She also has an extensive background in building, warehouse, plant and topside projects. ​Being a regional Product Specialist with Bentley Systems and Virtuosity, she advises organizations on adopting the right technology according to the industry requirement and helps users achieving optimum results with an improved workflow.
Sapath Rajbhandari is an Application Engineer for the Engineering Simulation Team in Bentley for Australia/New Zealand. Prior to joining Bentley Systems in 2019, he was primarily engaged in engineering design in the structural and geotechnical sector. After starting his professional life in 2013, he has acquired engineering skills in buildings, foundations, slopes and underground structures with frequent involvement in the use of numerical modeling tools. His career is supported by a B.E. in Civil Engineering and M.Sc. in Geotechnical Engineering.​
.