Part 1

|

Masterplanning Site Design
Design better and faster with digital context leveraging Bentley's reality modelling software, ContextCapture. Easily incorporate high-fidelity engineering-ready 3D reality meshes directly in your design environment. These accurate 3D reality models can be brought into OpenSite Designer or other applications to form the basis for your design and construction workflow for better decision-making.
In this webinar, you will learn about:
Understanding the concept of Reality Modelling
Integrating Reality Modelling into Site Design workflows
Key features of ContextCapture
Understanding the Virtuosity licensing model
Part 2

|

Masterplanning Drainage and Utilities
Use extended capabilities within OpenRoads and OpenSite to design site layouts and assess return of investment decisions for cut and fill.

The SUE (Subsurface Utility Engineering) module will enable the design of sewage systems on an urban scale. Bentley also offers an array of software options to help optimise the design, monitor design against "reality", leveraging on the ability to connect the Bentley solutions with analytics and comparing design values against streamed data (SCADA).


In this webinar, you will learn about:
Understanding the concept of Subsurface Utilities Engineering
Concept of how different Bentley civil tools work together
Key features of OpenSite and OpenRoads software
Understanding the Virtuosity licensing model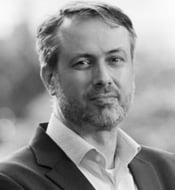 Dominik Schleipen
Digital Solutions Consultant
Virtuosity, A Bentley Company
Having started his career as an architect, Dominik shifted his focus to innovative digital solutions for the building industry since 2006.
This included project roles, such as BIM and VDC manager on major projects and later I shifted more into regional and strategic digital advisory roles. My employers and clients included international architectural and engineering companies, contractors, water plant and mine operators across Europe and the Asia/Pacific region.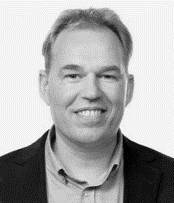 Marc Rietman
Application Engineer, Utilities and Mapping
Bentley Systems, Inc.
Marc brings many years of consultancy experience within the geospatial industry. At Bentley, he works as a pre-sales consultant across Bentley's geospatial, utilities, reality modelling, and asset management solutions. He is responsible for ANZ and various regions in South-East Asia. His responsibilities include pre-sales, auditing, scoping, implementing and training of the users. In his role as pre-sales consultant, he works closely with users and various internal stakeholders to achieve the best results for the user. Marc is based in Brisbane, Australia.