Southeast Asia is one the fastest-growing regions in the world, in terms of electricity demand.
This webinar series by Bentley Systems supports owners, operators, designers and contractors for power generating facilities. In this 3-session series, you will be introduced to an overview of our digital solutions that bring a significant improvement in design efficiency and quality of such infrastructure. These solutions include reality modeling to create digital context, 3D Plant Design using CAD and BIM, piping and structural analysis, collaboration, and digital twins to achieve full lifecycle digital management of the substation.
Session 1

–
Solutions for Power Generation Infrastructure |
An Overview
Available OnDemand
Watch our webinar and get a great introduction and overview of Bentley's digital solutions for the different phases and challenges of a Power Generation Infrastructure project. Learn why power plant projects should employ BIM in its full life cycle and how an integrated solution set enables consistent workflows from Design to Construction for a Power Plant.
Session 2

–
Solutions for Power Generation Infrastructure | Design Solutions
Available OnDemand
This session is focussing on the project's design phase:
Capture existing site conditions and create a digital context for the project planning with ContextCapture.
Introduce the Bentley Software tools concept *.dgn based modeling tools.
Create an open, connected data environment using Bentley's 3D BIM applications, including mechanical, piping, electrical, civil & architectural design for multidiscipline design and collaboration with OpenPlant and OpenBuildings.
Session 3

–
Solutions for Power Generation Infrastructure | Deliverables & Analysis
Available OnDemand
In this session, you'll learn more about:
Producing projects deliverables – bill of quantity, isometric drawings, P&ID, general layout and reports.
Handing over the 3D design model to analysis team – for piping stress analysis and structural analysis.
Result optimization by combined piping and structure analysis.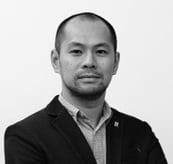 Minh Pham
Offshore Solution Consultant, Virtuosity


Minh obtained a wide spectrum of experience in the oil and gas industry, including structural detailed design of offshore platforms, FPSO topsides and subsea flowline installation engineering. He also involved in fabrication supervision and was responsible for various offshore operations from transportation, installation, FPSO mooring and hook-up. At Bentley, Minh helps professionals across SEA & India solve their complex engineering problems and improve their analysis and design workflows.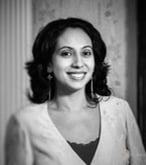 Meenakshi Sharma
Buildings Solution Consultant, Virtuosity
With her experience in the AEC industry for over 15 years, Meenakshi support Architects and Engineers across APAC region to improve efficiencies in their design workflows by integrating Building Information Modeling (BIM) to their workflow. She is passionate about how technology can be tapped into to deliver projects within time and budget, mitigate project risk and foster collaboration among stakeholders.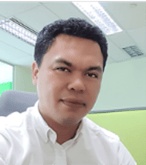 Alvin Losala

Consultant Plant, Virtuosity



Alvin began his career as a Design Engineer at an engineering firm in Cebu, Philippines. In 2011, he moved to Singapore and has worked in Engineering and construction firms as Piping Engineer/Designer for Offshore/Onshore and Marine projects. Joining Bentley in 2019 as Plant Design Consultant, he has been providing consulting and on-site coaching and configuration services. Alvin is motivated by getting users to a level of confidence where they can be self-sustaining of their Bentley Plant Design Applications.
JinLing Yeo
Building Design Consultant, Virtuosity


JinLing is a Consultant for OpenBuildings Designer in Bentley Systems, since June 2018.​ She is specialized in OpenBuildings Designer Computational Design (GenerativeComponents). Since then, she has conducted numerous OpenBuildings Designer trainings and provided Professional Services to users locally and internationally.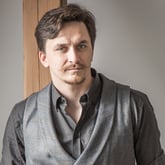 Slawomir Halat
Reality Modeling Consultant, Virtuosity
Slawomir is an expert in the field of geospatial measurements and analysis. He has six years of experience in laser scanning of all kinds of cubature and infrastructure objects as well as in 3D modeling using point clouds or 3D mesh meshes. He has delivered projects based in Poland, Norway, Germany, Great Britain, and the United States.

Manoj Kale

Application Engineer, Virtuosity



Manoj is a Mechanical Engineer with 7.5 years of total experience in piping design and detailing, piping Stress Analysis. He joined Bentley in 2018 as Application Engineer, Piping. He develops and conducts training, technical presentation and demonstration to a growing community of Bentley AutoPIPE' users. Before joining Bentley, he worked as Pipe Stress Engineer at an engineering consultancy firm in India.