Part 1

|

The d

igital workflows you need to know for track improvements and maintenance
Brownfield projects, and track maintenance works are always a challenge for rail designers. We often get feedback, that workflows for these types of projects need to be more efficient and capable of addressing complex modeling requirements.​
That is why we developed OpenRail Designer. Join our webinar series and learn new tips and tricks from our product experts as they develop a small rail upgrade project.
What you will learn:
How to make the most of digital survey to support your rail design and maintenance workflows.​
How to benefit from multi element regression in your maintenance workflows.
How to simplify track design and upgrades with OpenRail's geometry.
Part 2
|

Make your rail model more intelligent than ever before
Rail projects are complex and require inputs from a variety of different disciplines. In this session we will continue build on our project from Part 1 with a focus on improving collaboration in this instance between signaling and track engineers.
Join us and see for yourself how easy it is to ensure multidisciplinary integration with OpenRail Designer.​
What you will learn:
How Signaling Engineers utilize OpenRail geometry and leverage its topology model to define the required signaling block​s.
How to extend the level of detail of your model to include attribution for items like insulated rail joints.​
How iTwin Hub​ helps to speed up the design phase review
Part 3
|
OLE! Power up your rail track model
Reducing carbon footprint is a key driver for rail electrification projects. In this session we will continue build on the project from Parts 1 and 2 with a focus on rail electrification.
Existing industry workflows are labor intensive. We will show you how user friendly automation tools can speed up design processes and simplify change management. No coding required.
What you will learn:
How OpenRail Overhead Line Designer integrates with and helps address BIM requirements.
How to reduce risk and speed up your design processes with user defined design rules that ensure your project always follows the local standards and requirements. .
How you can automate your OLE Design by implementing easy, repeatable processes for complex designs.​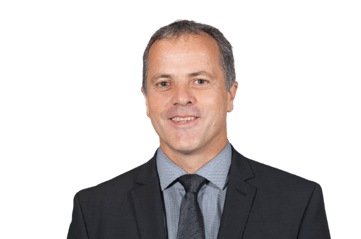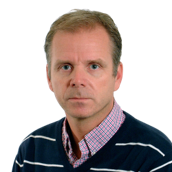 Jean-Pierre Laville-Noël
Senior Consultant - OpenRail
Bentley Systems
Graduated as Survey Engineer (ENSAIS, 1991), Jean-Pierre is working in CAD for Infrastructures design since 1991. At that time, he started using MOSS on A43 highway (Savoie, France). From 1993 to 2003 he mainly worked on MOSS for local government agencies and engineering companies everywhere in France.
He did consultancy on detailed design for highway near Limoges, construction deliverables for A41 highway (Annecy-Genève) and East High Speed Line (Paris-Strasbourg).​
JP joined Bentley in 2003 who just acquired MX (used to be MOSS).​ In 2008 Jean-Pierre moved to rail solution with our Rail Track and Overhead Line software that were introduced in France. He also worked for Projectwise implementations.​
Now he mainly works on OpenRail Solution keeping an eye on exciting global solutions like iTwin services.​
Håkan Norling
Senior Product Manager - OpenRail​
Bentley Systems
Hakan joined Bentley Systems in 2005 and is a Senior Product Manager, Civil Engineering. Hakan previously served as a Senior Consultant.​
Before joining Bentley, Hakan worked at the Head office of the Swedish National Rail Administration, an EPC company, as an IT-consultant.​
Throughout his career, Hakan has focused on Railway High-/Low voltage electrical and Signaling. He holds a degree in Mechanical/Electrical Engineering.​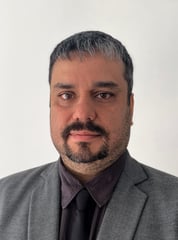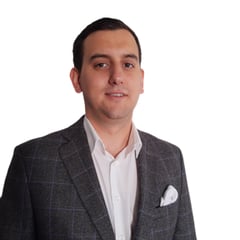 Kivanc Karakas
Product Manager - OpenRail
Bentley Systems
As a product manager Kivanc is responsible for development of rail solutions in Bentley Systems, including OpenRail Designer, ConceptStation and OpenRail Overhead Line Designer.

Kivanc is a civil engineer and has a Master of Science degree on construction management and currently working on his Ph.D. thesis on implementation of BIM processes in rail lifecycle.

Prior to his current role, Kivanc worked in the transportation industry as a design engineer and delivered a wide range of transportation projects, from track design to electrification. He also developed add-ons addressing local requirements.
Kamil Lazenski
Product Sales Engineer
Virtuosity, A Bentley Company
Kamil holds a Master's degree in Railway Engineering with a Bachelor's degree in Civil-Hydraulic Engineering. He has worked in engineering as assistant designer for several years before he joined Bentley in 2018.
Experience gained in both small and global design companies taught him different design processes and requirements worldwide.
For the past 3 years at Bentley and now as Sales Engineer at Virtuosity, A Bentley Company, he is leveraging his experience working closely with EMEA engineering companies, offering guidance and assistance where needed to help increase productivity and ensure the success of projects.