Part 1 - Concrete Building Solutions in RAM - Productivity Features for a Variety of Project Types
As the U.S. and global economy recovers from the pandemic, growth in construction is expected throughout 2021 and years to come as new economic centers continue to develop and grow. With concrete building construction taking a large portion of the construction market, having the appropriate design tools is vital to stay competitive during the post-pandemic era. Watch this webinar and discover how Bentley's RAM products can help you efficiently design a variety of concrete structures: from single-story, tilt-up warehouses to mid-rise towers. Take advantage of the productivity features in RAM Structural System and RAM Concept to analyze and design your next concrete structure with confidence.
In this webinar, you will learn about:
Workflows for designing podium structures using RAM Structural System and RAM Concept

Designing entire tilt-up structures using a single RAM Structural System model

Utilizing RAM Frame features for lateral design of mid-rise structures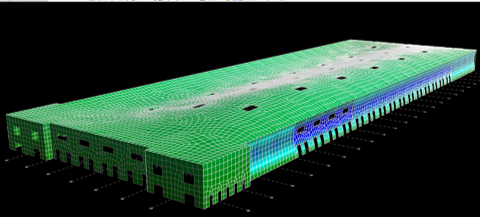 Part 2 - Integrated Concrete Design Workflows in STAAD - A Complete Solution from Modeling through Design Documentation
Complete concrete design workflows go beyond designing components with analysis results. Successful reinforced concrete designs need to be carefully detailed and clearly documented. Watch this webinar and see how you can integrate STAAD's Advanced Concrete Design features with STAAD.Pro and RAM Structural System models. Discover how your structural analysis and design software can also help you complete your workflow and deliver better design documents.
You will learn about:
Integrated workflows using

STAAD.Pro

and STAAD Advanced Concrete Design

Concrete design, detailing, and documentation capabilities of RCDC

STAAD's complete solution for concrete water tank structures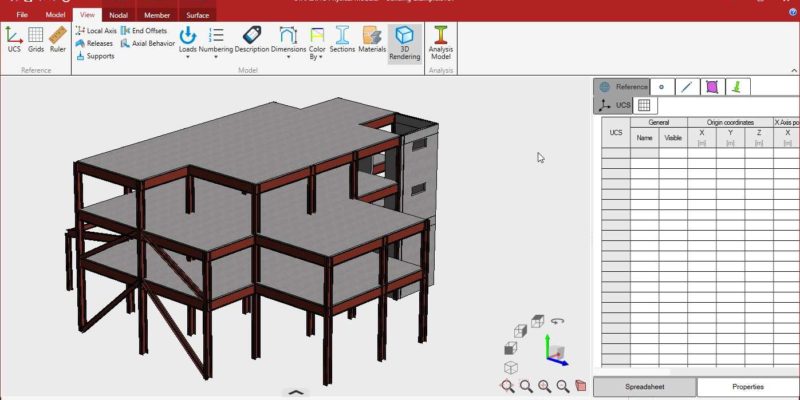 Part 3 - Do More by Adding Bentley iTwin to Your RAM and STAAD Workflows
Compressed project schedules are a challenge for structural engineers. Tight deadlines leave little time to collaborate with other team members, review designs, react to architectural changes, or coordinate work with other trades. Attend this webinar to learn about how Bentley's iTwin features and cloud features can help you optimize your designs, track project revisions, and resolve issues and save you valuable engineering time in the process. Let Bentley iTwin reduce the risk of design errors and engineering oversights on your next project.
You will learn about:
iTwin Analytical

Synchoronizer

iTwin

Design Review

STAAD Scenario Services

RAM Concept PT Optimization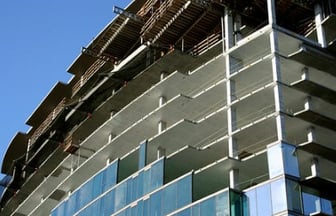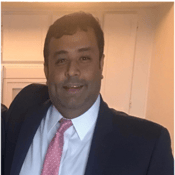 Kavan Patel
Product Sales Engineer
Virtuosity, A Bentley Company
With a background in Offshore and Subsea Structure design & engineering, Kavan serves as a product consultant for several product lines at Bentley. Kavan is always looking for ways to improve productivity and excel efficiency. He is passionate about uncovering gaps in engineers' existing workflows and bridging them with software.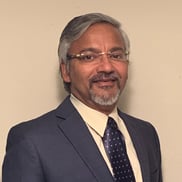 Sye Chakraborty
Technical Support Manager
Bentley Systems, Inc.
Sye Chakraborty leads the global technical support team for Structural, Piping and Offshore products at Bentley. He started his career as a Design Engineer working in Civil/Structural Engineering projects before joining Bentley in 2003. His main focus at Bentley is to help users be successful in achieving their business objectives through efficient use of Bentley software and technology.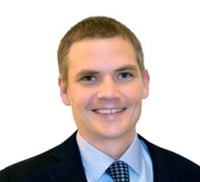 Karl Gullerud
Product Manager
Bentley Systems, Inc.
Karl Gullerud serves as product manager for RAM Concept software. He is motivated by sharing his passion for structural engineering and RAM software with users and helping them produce successful designs. Gullerud joined Bentley in 2008 to provide technical support for RAM software. He began his career as a structural engineer. In his six years as a project engineer, he gained design experience with a variety of building types using a variety of structural design software.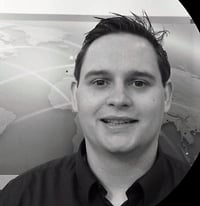 Robert Wasson
Product Sales Manager
Structural, Pipe, Offshore
Virtuosity, A Bentley Company
Robert Wasson holds a Master's degree in Structural Engineering with Architecture from University College Dublin. With overs 8 years of experience in the AEC industry, Robert has a wealth of experience of the structural, geotechnical, building and civil industries. As a Product Sales Engineer at Virtuosity, Robert helps professionals across Europe solve their complex structural and geotechnical problems with FEM and improve their analysis and design workflows.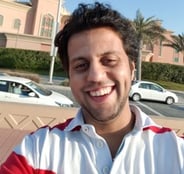 Shoyeb Ali
Product Sales Engineer
Virtuosity, A Bentley Company
Shoyeb Ali is a product sales consultant at virtuosity. He is also a licensed structural engineer for multi-story buildings in Dubai Municipality. He is focused on helping the engineering community seamlessly accomplish their projects via Bentley's simulation software. Prior to joining Virtuosity, he worked as a Structural Engineer in the United Arab Emirates on some of the region's biggest projects. His expertise is in reinforced concrete design, post-tensioned concrete, structural steel, façade structural design and Temporary Engineering.