Available OnDemand
Part 1: Darwin Calibrator, Designer, and Scheduler
Are you spending time on water distribution network modeling tasks that you wish could be automated or simplified?

Whether you are an existing user of OpenFlows WaterGEMS or currently using alternative solutions, in this two-part webinar series we will demonstrate how you can save time on trivial modeling tasks and inefficiencies by utilizing some of WaterGEMS' built-in modules.

WaterGEMS is a comprehensive decision-support tool for the planning, design, analysis, and operations of water distribution networks. What makes WaterGEMS stand out from other solutions are its advanced built-in modules which use patented optimization technology and powerful genetic algorithms.

These modules have helped some of the largest consultants and water utilities around the world save time and money, and we would like you to reap the same benefits and enhance your modeling workflows, project delivery, or operational performance of your water distribution networks.
In the first part of this series on WaterGEMS we will guide you through:
An Introduction to Virtuosity and Practitioner Licenses
How to get started
Darwin Calibrator – Automated calibration and leakage localization
Darwin Designer – Optimization of capital improvement plans (new pipe layouts or pipe rehabilitation)
Darwin Scheduler – Optimize pump operations
Q&A
Available OnDemand
Part 2: Skelebrator, SCADAConnect and other advanced features
Before you watch part 2, it's recommended to watch part 1 to understand Darwin genetic algorithms in WaterGEMS and how these can help you and your team maximize ROI.​
In the second part of this series on WaterGEMS we will guide you through:
An Introduction to Virtuosity and Practitioner Licenses ​
How to get started​
Dendritic / Irrigation Designer Tool – Optimize the design of dendritic networks in irrigation systems​
Skelebrator – Automatically remove network complexity while maintaining connectivity and hydraulic equivalence​
Pipe Renewal Planner – Identify critical pipes based on pipe breakage, capacity (fire flow) or criticality​
SCADAConnect Simulator – Connect your SCADA data directly to your model for calibration and real-time simulation​
Q&A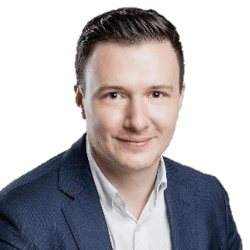 Daniel Martens
Product Sales Engineer
Virtuosity, A Bentley Company
Daniel is a Hydraulic Engineer with broad experience across the water and environmental sectors. Starting his career in an industry-leading consulting firm, he developed an extensive background in marine and environmental studies, coastal and urban flood risk assessments, the impacts of climate change on rising sea levels, and the need for innovative solutions for improved water and sanitation. As a Product Engineer at Virtuosity – A Bentley Company, Daniel works closely with professionals in both the public and private sectors to advance their digital workflows and help them realize the value of Bentley's Hydraulics and Hydrology solutions.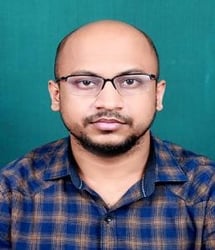 Deepjyoti Chakraborty
User Success Manager
Virtuosity, A Bentley Company
Deepjyoti works for Bentley's Virtuosity as a User Success Manager Water Infrastructure with 3+ years of experience in Hydraulics & Hydrology and environment. He holds a Bachelor's Degree in Civil Engineering and a Master's Degree in Environmental Engineering. He is responsible for product training, industry presentations, and engineering sales support for a variety of Virtuosity's Openflows software solutions.