Thousands of years ago, the earliest tunnels emerged as connectors between various ancient structures. Over time the demand to connect the world urged the rapid advancement of tunnelling techniques, powered by the evolution of sophisticated equipment.

Nowadays, tunnel engineering plays a central role in the massive geotechnical ventures within the transportation domain, such as railways and highways. Tunnel engineers struggle with a mass of challenges during the design phase, including best way to model the digital soil/rock and the complex choreography of tunnel construction procedures, trajectories, and modelling, all of which demand substantial time investments
The latest PLAXIS techs and functionalities offer a transformative solution, automating the pain points above in tunnel engineering and thereby yielding designs that are optimized, cost-effective, and fully functional.

Join our expert, Richard Witasse and Martin Cahn (Terrasol) in a live webinar as they will delve into enhancing your modelling capabilities with PLAXIS along with presenting a practical case related to the Retro-analysis of a monitored tunnel section on mixed limestone/plastic clay front conditions.
Don't miss out on this exciting opportunity to discover the power of PLAXIS in unlocking new dimensions of possibilities in tunnel engineering and elevating your Tunnel modelling skills.
In this Webinar you will learn:
Main PLAXIS tunneling features (Tunnel designer, TBM, NATM, constitutive models, soil/rock reinforcement)

Dealing with mixed conditions at excavation font

Speeding up analysis techniques (equivalent 2D, one step 3D analyses)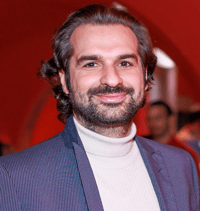 Daniel Berro
Product Sales Engineer
Geotechnical
Bentley Systems
Daniel is an experienced professional with a demonstrated history of working in the Geotechnical Engineering industry. He has a total experience of 9 years in delivering cost effective geotechnical projects across Europe, Africa and the Middle East. Currently, he is working in Bentley Systems Spain, as a Product Sales Engineer

As a Product Engineer at Bentley's Virtuosity, he helps professionals across EMEA in solving their complex Geotechnical engineering problems and improving their analysis by providing them with best practices for their design workflows.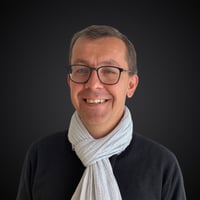 Dr. Richard Witasse
Principal Application Engineer, Seequent,
Bentley Systems
Recognized as an expert in geotechnical analysis and engineering, Richard Witasse has more than 20 years of experience in working with geotechnical digital tools and geotechnical finite element analysis software. After starting his career as a software engineer in the field of finite element analysis software for reinforced concretes structures, Richard became an application engineer and worked for the global leaders in geotechnical analysis software. Richard joined PLAXIS in 2008 and has always worked since then on geotechnical consulting, customer success and training for the many users of the most popular digital solutions for geotechnical engineering and analysis. Since 2018 Richard Witasse is Principal Application Engineer with Bentley Systems.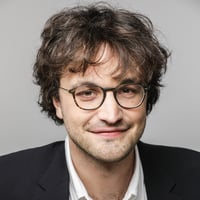 Martin Cahn
Team Manager




Terrasol

(

Setec

Group)
Martin Cahn is a Team Manager at Terrasol (Setec group), a major consultancy in geotechnical engineering in France and abroad. Since graduating in 2012, he has been working in geotechnical engineering with many projects involving soil-structure interaction and numerical modelling: Tunnels and underground works, deep excavations or nuclear power plants. He participates in several working groups in CFMS (French Committee for Soil Mechanics and Geotechnical Engineering) and AFTES (French Tunnelling and Underground Space Association) and is an elected member at the CFMS Technical Commission. He is also involved in geotechnical engineering teaching (EOST, ENPC, UPMC)