The essence of pre-service analyses are the beginning to an end of engineering extravaganza! It needs a two-prong safety assurance. One needs to ensure the safe and secure passage of the marvel produced as a result of meticulous planning and engineering and at the same time it assumes the shape and location where it's supposed to be.
In the Offshore Energy industry, SACS has long been used for it's wealth of experience and comprehensive coverage in the domain of detailed structural engineering analyses and it's interactive presentation.
​In this first installment of the series, we will cover the following topics
Pre-service Modelling Requirements
Lifting analysis of offshore installations in SACS
Transportation Analysis Concepts in SACS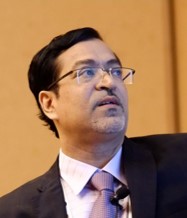 Kaushik Mukherjee
Manager, Product Success
Virtuosity, a Bentley Company
Kaushik is an expert in the field of Civil Engineering, Structural Integrity, Geotechnical and Offshore. He has a rich experience of working in various eminent organizations and before joining in Bentley he worked in PETRONAS, Malaysia, McDermott Asia Pacific, Singapore, Lloyd's Register EMEA, UK, to name a few. He has over 15 publications in international conferences and journals. He is also Involved as member in several international Technical Committees of repute, affiliations, academic institution and Standard Development. He is enterprising, quick-learner, agile and multi-tasking. As a User Success Manager at Bentley's Virtuosity, Kaushik helps professionals across SEA & India solve their offshore engineering related problems in Structural, Geotechnical & Integrity and improve their analysis and design experience.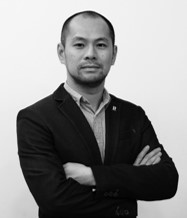 Minh Pham
Product Consultant
Virtuosity, a Bentley Company
Minh obtained a wide spectrum of experience in the oil and gas industry, including structural detailed design of offshore platforms, FPSO topsides and subsea flowline installation engineering. He also involved in fabrication supervision and was responsible for various offshore operations from transportation, installation, FPSO mooring and hook-up. As a Product Consultant at Bentley's Virtuosity, Minh helps professionals across SEA & India solve their complex offshore engineering problems and improve their analysis and design workflows.