Structural components that are subjected to regular time varying loading can fail at stresses well below the material's ultimate strength. This is known as fatigue failure which accounts for the vast majority of engineering material failures worldwide. The modern day spectral analysis follows an in-depth statistical approach applied to the offshore installations including offshore wind turbines. In the Offshore Oil & Gas industry, SACS has been in use for a long time thanks to it's wealth of experience and comprehensive coverage in the domain of both deterministic and spectral fatigue analyses and it's interactive presentation. In this webinar, we will discuss the following topics:
Fatigue Analysis Fundamentals and Approach
Domain of Spectral & Deterministic Fatigue Life Assessment
SACS Fatigue Analysis Modules
SACS Interactive Fatigue
Bentley SACS is one of the most trusted software applications to deal with all ranges of critical issues related to detail engineering, integrity and life extension. Engineers and managers are making all important decisions based on the accurate damage and life assessment produced with SACS.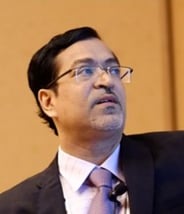 Kaushik Mukherjee
Manager (Offshore), User Success
Virtuosity, a Bentley Company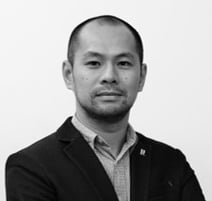 Minh Pham
Product Sales Engineer
Virtuosity, a Bentley Company
Kaushik is an expert in the field of Civil Engineering, Structural Integrity, Geotechnical and Offshore. He has a rich experience of working in various eminent organizations and before joining in Bentley he worked in PETRONAS, Malaysia, McDermott Asia Pacific, Singapore, Lloyd's Register EMEA, UK, to name a few. He has over 15 publications in international conferences and journals. He is also Involved as member in several international Technical Committees of repute, affiliations, academic institution and Standard Development. He is enterprising, quick-learner, agile and multi-tasking. As a User Success Manager at Bentley's Virtuosity, Kaushik helps professionals across SEA & India solve their offshore engineering related problems in Structural, Geotechnical & Integrity and improve their analysis and design experience.
Minh started off his career as an Offshore Structural Engineer in an industry leading engineering firm. Within oil and gas industry, he gained a wide spectrum of experience including structural detailed design of offshore platforms, FPSO topsides and subsea flowline installation engineering. He also involved in fabrication supervision and was responsible for various offshore operations such as transportation, structures installation, FPSO mooring installation and hook-up. As a Product Consultant at Bentley's Virtuosity, Minh helps professionals across SEA & India solve their complex offshore engineering problems and improve their analysis and design workflows.