In the Offshore Oil & Gas industry, SACS is one of the most trusted applications to help manage all ranges of critical issues related to detail engineering, asset integrity, life extension and decommissioning. Engineers and managers rely on SACS when making all important design and inspection/maintenance optimization decisions based on the accurate stress analyses results it produces.
Sometimes, even the most experienced users may not be fully aware of its full capabilities and enhancements as it is always evolving to keep pace with the emerging technologies and industry requirements
The webinar will cover these topics:
SACS Modules and Licenses
SACS Analysis Domain and Types
Static vs. Dynamic; Elastic vs. Plastic; In-service vs. Pre-service
SACS Start-ups and Basics
Venture into Renewables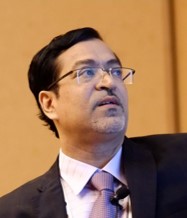 Kaushik Mukherjee
Manager (Offshore), User Success
Kaushik is an expert in the field of Civil Engineering, Structural Integrity, Geotechnical and Offshore. He has a rich experience of working in various eminent organizations and before joining in Bentley he worked in PETRONAS, Malaysia, McDermott Asia Pacific, Singapore, Lloyd's Register EMEA, UK, to name a few. He has over 15 publications in international conferences and journals. He is also Involved as member in several international Technical Committees of repute, affiliations, academic institution and Standard Development. He is enterprising, quick-learner, agile and multi-tasking. As a User Success Manager at Bentley's Virtuosity, Kaushik helps professionals across SEA & India solve their offshore engineering related problems in Structural, Geotechnical & Integrity and improve their analysis and design experience.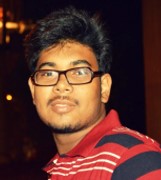 Anik Mal
User Success Manager
Anik started his career at Bentley Systems. He specializes in multiple Bentley solutions like SYNCHRO 4D, Generative Components, SACS. Presently as User Success Manager at Virtuosity, Anik helps global users to progress steadily with their projects by providing hands-on training, suggesting appropriate workflows, best practices.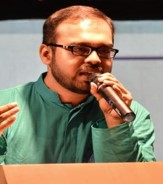 Tathagata Saha
User Success Manager
Tathagata is Civil Engineering graduate from one of India's Premiere State Universities. He worked as a Structural Engineer for a couple of years before joining Bentley's Building Team. Currently he is a User Success Manager for Virtuosity, a Bentley Company.