Using PLAXIS to create a reliable solution for getting new roads into service faster
The long-term serviceability of road embankments is a key part of successful highway engineering that stretches beyond initial questions of stability. This is particularly the case when the subsoils are prone to high compressibility over time.
Surcharge preloading – where the soils are loaded to accelerate the consolidation process – in conjunction with Prefabricated Vertical Drains (PVD) is a popular solution for cutting the wait time before constructed roads can go into service.
But the calculations can be complex. This point-by-point webinar showcases all the ways in which PLAXIS can speed up and simplify those calculations, and lead to reliable and more rapid highway embankment design. Includes the validation of numerical drainage response and a full-scale embankment analysis – a 350-day tour through the permeability change as the soil consolidates over time.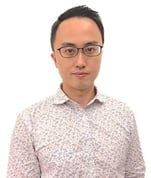 Xing-Cheng Lin
Manager, User Success
Virtuosity, a Bentley Company
Xing-Cheng, is a User Success Manager in promoting the application of geotechnical solution(s) at different stages throughout the life-cycle of geotechnical projects.

Through the 10 years of service in PLAXIS, he had been involved in technical support and expert service that helped the clients in validating and thus obtaining cost-effective designs while fulfilling the serviceability requirements by authority, through numerical impact assessment.

He was also a trainer from PLAXIS Academy promoting the knowledge of FEM in geotechnical engineering in the Asia-Pacific region.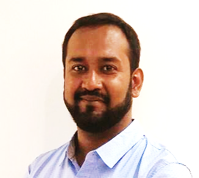 Siddhartha Pathak
Product Sales Engineer
Virtuosity, a Bentley Company
Siddhartha is an experienced professional with a demonstrated history of working in the CAE/CAD industry. He has total experience of more than 7 years, and currently, working in Bentley Systems India, as Product Sales Engineer. Siddhartha started off his career as a CAD Engineer in an industry leading professional training service provider. As a Product Engineer at Bentley's Virtuosity, he helps professionals across India solve their complex Geotechnical and Structural engineering problems and improve their analysis and design workflows by providing best practices.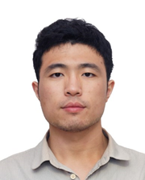 Kyle Hao Shen
Product Advancement Engineer, Geotechnical
Virtuosity, a Bentley Company
Kyle Shen joined Bentley Systems in 2018 after working as a geotechnical engineer where he worked on several infrastructure projects in Hong Kong and South East Asia region. Kyle's role at Bentley is focused on working with engineering consultants from various sectors in Australia and New Zealand in showing the benefits of adopting Bentley's geotechnical solutions, gINT, PLAXIS and SOILVISION.

Kyle obtained his master's degree in Civil/Structural Engineering from the University of New South Wales. Kyle works out of Bentley's office in Sydney, Australia.