With its intuitive GUI, easy learning curve, and powerful analysis features, RAM Concept is the most addictive Reinforced Concrete Slab and Mat Foundation Design program you will ever use. In addition to designing RC Slabs, the program is also capable of designing Slabs and Mats in Post Tension.
Join us in this webinar to learn the complete workflow for RC Slabs and Mats from Modeling to Generating Reports.
The webinar will cover these topics:
Modeling RC slabs and mats with columns, walls and drop caps
Design of flat slabs
Advanced serviceability calculations: load history deflections, vibration analysis
Prepare report and estimate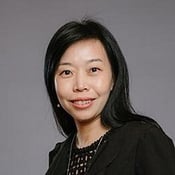 Teresia Suryasindhu
Structural Product Consultant
Virtuosity, a Bentley Company
With experience in both local and international projects, Teresia has managed the design, construction, and project management for offshore, oil and gas and FPSO industries. She also has an extensive background in building, warehouse, plant and topside projects. ​Being a regional Product Specialist with Bentley Systems and Virtuosity, she advises organizations on adopting the right technology according to the industry requirement and helps users achieving optimum results with an improved workflow.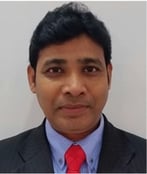 Swarup Mondal
Sr. Manager, Business Development
Virtuosity, a Bentley Company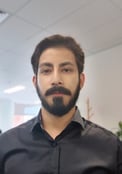 Sapath Rajbhandari
Application Engineer
Bentley Systems
Swarup is a civil engineer with more than 20 years of experience in AEC industry providing technology solutions for advancing infrastructure in S.E.A. He advises enterprises for adoption of the latest analysis, design, construction & project management solution for building and infrastructure projects. In his current role as Sr. Manager, Business Development at Bentley's Virtuosity, he works closely with infrastructure professionals to achieve significant digital advancements by improving structural workflows and enhancing the functional performance and delivery processes utilizing Bentley's integrated Structural solution.
Sapath Rajbhandari is an Application Engineer for the Engineering Simulation Team in Bentley for Australia/New Zealand. Prior to joining Bentley Systems in 2019, he was primarily engaged in engineering design in the structural and geotechnical sector. After starting his professional life in 2013, he has acquired engineering skills in buildings, foundations, slopes, and underground structures with frequent involvement in the use of numerical modeling tools. His career is supported by a B.E. in Civil Engineering and M.Sc. in Geotechnical Engineering.​​
.