The biggest waste of time for most structural design firms takes place in manually transferring data between their Revit model and their structural application. Every design made in your structural model has to be shown in the Revit model, and every adjustment in the Revit model needs to be recalculated in the structural model! When it comes to concrete buildings, this problem is made worse by the constant back-and-forth that comes with reinforcement design.
Imagine how much time you could save in the design process if your Revit model integrated seamlessly with your structural application. If you could track every revision, manage every design change made to the 3D model, all with descriptions and timestamps that all involved parties can see so there's no confusion and miscommunication. Instead of showing one design at a time and waiting for feedback, you can now compare multiple design scenarios live with your team. What percentage of time could that have saved you on your last project?
In this webinar, we'll show you how to take a concrete building model from Revit into RAM, where we will design some preliminary rebar reinforcement. Then, we'll take the model back into Revit where the newly designed reinforcement will show up automatically.
In this webinar, you will learn:
How easy it is to exchange data between Revit and RAM
Exactly which parts of your Revit model you can transfer over
How you can design the structure of an entire concrete building - from foundation to slab to reinforcement - using RAM alone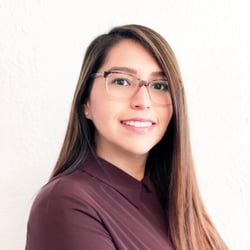 Andrea Castelo, MSc, BSc
User Success Manager
Structural Analysis
Andrea Castelo holds a Master's degree in Civil Engineering from the University of Southampton, and over 5-year experience in structural engineering area using structural software. As User Success Manager at Virtuosity, Andrea does technical support for structural application users, advanced training courses, technical demonstrations, online workshops and webinars, pre and post sales activities, consultancy engineering services and engineering content.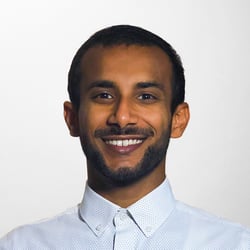 Idris Sardharwala
Product Sales Engineer
Structural Analysis
Graduating from Columbia University with a B.S. in Civil Engineering, Idris began his career as a facade engineer in NYC working on high-rise and specialty structures, and later started a digital marketing consultancy to help small business owners increase their client base. Utilizing this unique perspective as a Structural/Pipe Stress Product Sales Engineer at Bentley, Idris helps engineering firms pinpoint any workflow inefficiencies and improve them for the long-term with better design solutions.