Terranova Consultants used PLAXIS-2D to simulate construction and service stages of a building comprising 3 Parking Basement+Ground+31 floors with a height of about 120m above ground. The total depth of excavation was more than 25m below ground level. The deep excavation was proposed in saturated soft and hard ground conditions. Top-Down construction sequence was proposed for the construction of the parking basements. The diaphragm walls supported with basement slabs were proposed to retain the earth and water during excavation and to function as permanent walls for the parking basement during service stage. The diaphragm walls together with structural slabs are proposed to provide rigid excavation support system to control the ground movements during excavation.

Soil-structure interaction was carried out using PLAXIS 2D. Two models with distinct objectives were used to study Construction Stage, Service stage effects on proposed structure. Additional model was created to study the impact of the proposed basement on the operating Underground Metro Station. The results of PLAXIS analyses were used to design diaphragm walls and slabs, to check global stability during excavation stages. The ground and D-Wall movements were studied to assess the impact of proposed excavation on operating metro station. Based on PLAXIS analysis the instrumentation and monitoring scheme was designed to monitor excavations.

Join us as we take an in-depth look at this case study.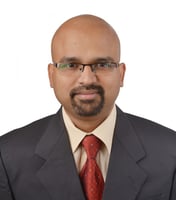 Dr. Makarand G. Khare
Ph.D., Member DFT India, IGS
Director, Terranova Consultants
Dr. Makarand G. Khare obtained his Ph.D. from IIT-Madras and M.S. in Civil Engineering from University of Central Florida, USA. He has 22 years of experience in the field of Geotechnical and Civil Engineering. He has worked in India and United States. His professional experience includes detailed design, consultancy, project management, construction support and research. He has worked on projects including Underground Metros, Tunnels, Deep Excavations, Foundation Designs, Ground Improvement in various capacities.
He founded Terranova Consultants to provide consultancy and design services in the fields of Geotechnical and Foundation Engineering. Terranova Consultants is currently serving to the clients in India, USA and UAE. His professional and research works has been published in 12 International Conferences and 3 Journals.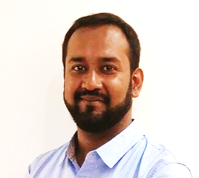 Siddhartha Pathak
Product Sales Engineer
Virtuosity, a Bentley Company
Siddhartha is an experienced professional with a demonstrated history of working in the CAE/CAD industry. He has total experience of close to 9 years, and currently, working in Bentley Systems India, as Product Sales Engineer. Siddhartha started off his career as a CAD Engineer in an industry leading professional training service provider. As a Product Engineer at Bentley's Virtuosity, he helps professionals across India solve their complex Geotechnical and Structural engineering problems and improve their analysis and design workflows by providing best practices.