Available OnDemand
Join Michael Alestra, Senior Engineer at Pennoni, as he presents an active design project consisting of a 4 span, 390' long. steel plate girder pedestrian bridge.
See how Michael and the Pennoni team used LEAP Bridge Steel (now part of OpenBridge Designer) to manage and streamline design changes needed to relocate a pier from an original bridge design based on stakeholder feedback.
As the project went through several iterations in design, the ability to efficiently manage geometry changes was crucial to the process. The bridge was analyzed and designed in LEAP Bridge Steel using the AASHTO LRFD 8th Edition and AASHTO Guide Specifications for Pedestrian Bridges and the agencies bridge manual, ensuring it met contract requirements.
By adopting a model-centric approach, using the same 3D model for analysis, visualizations, and 2D plan production, Michael and his team saved valuable time and removed frustrating and tedious rework.
​In this webinar, you will learn about:
How to create an interoperable physical and analytical model for steel pedestrian bridge with one single software.​
How to make changes to an existing bridge model (in OpenBridge Modeler) and send it to LEAP Bridge Steel, a component of OpenBridge Designer.​
How to verify the design changes were transferred accurately.​
How to analyze the new structure geometry with previous loading conditions.​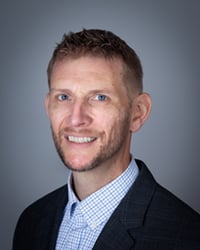 Michael Alestra
Senior Engineer
Pennoni Newark
Michael Alestra, PE, a Senior Engineer in Pennoni's Newark, DE office has more than 21 years of experience as a bridge engineer and 3D bridge modelling. For Pennoni, he performs bridge analysis and design. He developed, implements, and manages Pennoni's Bridge Information Modeling procedures and standards used on bridge design projects. Mr. Alestra's understanding of bridge design and structural analysis, fabrication and construction, structural detailing, and plan development combined with his proficiency in CAD and 3D modeling techniques, CAD administration, and visualization software bring a unique skill and understanding to the engineering world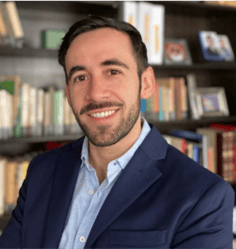 Jossua Mejia,
Product Sales Engineer​
Virtuosity, A Bentley Company​
Jossua Mejia is a civil engineer with a master's degree in civil engineering-construction. After 5 years of experience working in bridge and roadway projects, Jossua joined our Virtuosity's team in Latin America as a Product Sales Engineer for Civil Design solutions. Jossua's goal is to assist companies and professionals of infrastructure to accelerate their workflow by adopting the latest technology with innovative software to solve your critical business issues and to deliver quality.​