RAM Connection design capabilities allow users to design connections in seconds. Whether you design connections or need to check connections designed by the shop, RAM Connection is the software for you. Steel frame connections with AISC ASD and LRFD, AS 4100-1998, BS5950-1, CSA S16-14, EN1993-EC3, GB50017 and IS800 connection design and optimization for shear and moment connections, braced frame connections, splices, and horizontal bracing connections are included in RAM Connection. For truss connections you get the tubular connections design according to the AISC and the HSS Connection Design Manual.
Complete your steel projects on time and on budget. If you are ready to rise above the rest with RAM, Join us for this webinar.
​In this webinar, we will showcase:
Capabilities of RAM Connection
Interoperability of RAM Connection with STAAD.Pro
Latest updates of RAM Connection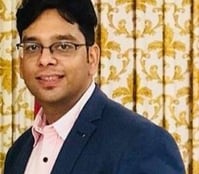 Prabhu Shree Goel
Product Sales Consultant
Virtuosity, a Bentley Company
I have been helping engineers and consultants for past 13 years to adopt right structural analysis and design solutions for their mission critical projects.
Contact Number: +919899104907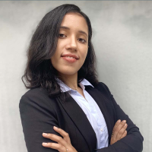 Aritra Lodh
User Success Manager
Virtuosity, a Bentley Company
Aritra is a Structural Engineer with 3 years of experience, currently working as a User Success Manager with Bentley Systems. She enjoys communicating with users and working hand-in-hand with them to provide optimal solutions for their project needs. She has been delivering training, technical support, seminars, and webinars on various structural solutions including STAAD & RAM.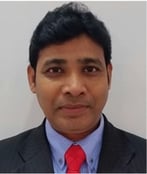 Swarup Mondal
Sr. Manager, Business Development (Structural Solution)
Virtuosity, a Bentley Company
Swarup is a civil engineer with more than 20 years of experience in AEC industry providing technology solutions for advancing infrastructure in S.E.A. He advises enterprises for adoption of the latest analysis, design, construction & project management solution for building and infrastructure projects. In his current role as Sr. Manager, Business Development at Bentley's Virtuosity, he works closely with infrastructure professionals to achieve significant digital advancements by improving structural workflows and enhancing the functional performance and delivery processes utilizing Bentley's integrated Structural solution.