Available On Demand
OpenRoads dynamic modeling environment enables designer and engineers to spend more time design and less time drafting. Civil Cells are used in OpenRoads to store a collection of civil elements (geometry, templates, and terrain models) as a single object which can be placed, repeatedly, as a single object into a design.

Use Civil Cells to ensure standards are implemented, increase design quality, and eliminate the need to repeatedly design common configurations. If you can design it, a civil cell can handle it. There is no limit to the simplicity or complexity of a civil cell.
Join our product experts Sri Rama Krishna Kavuluru and Chaitra Holi to learn how OpenRoads Civil Cells can save you time on your next road project.
In this webinar, we will showcase:
What are Civil Cells?
How to select and place a Civil Cell into different configurations and using multiple references
How to make modifications to the applied Civil Cells to change the default values
Understanding the Virtuosity licensing model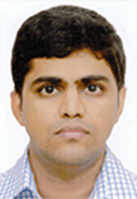 Sri Rama Krishna
Product Sales Engineer
Virtuosity, A Bentley Company
Sri Rama Krishna is an experienced professional with a demonstrated history of working in the CAE/CAD industry. He has total experience of close to 7 years, and currently, working in Bentley Systems India, as a Product Sales Engineer. Sri Rama Krishna started off his career as an Engineer in Bridge Consultancy Industry. As a Product Engineer at Bentley's Virtuosity, he helps professionals across India solve their complex Structural engineering problems and improve their analysis and design workflows by providing best practices.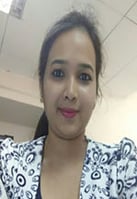 Chaitra Holi
Consultant, Civil User Success
Bentley Systems
Chaitra holds a MTech degree in Transportation engineering and management from Visvesvaraya Technological University and has over 6 years of highway design experience working on India and UK Projects with infrastructure companies such as Stup Consultants Pvt Ltd India and Pell Frischmann India Pvt Ltd. As a Consultant at Bentley, she is responsible for Technical and Sales support for OpenRoads Designer and OpenRail Designer for the region in India and project services for the US DOT's.