Native Interoperability between AutoPIPE and CAESAR
AutoPIPE has been the trusted solution by piping engineers for the accurate results, support optimization capability and especially, the interoperability with other pipe stress analysis tools. To fulfil projects requirements while optimizing engineering efficiency is at priority, engineers often find themselves working with several pipe stress analysis programs. Exchanging data between them is a challenge.

Join pipe engineering experts, Luke Andrew and Madhan Elumalai, to learn how you can use AutoPIPE in your pipe design and analysis projects and still be able to seamlessly deliver outputs in CAESAR format. Take advantage of AutoPIPE's unmatched analysis methods and interoperability in projects that involve CAESAR II.
In this webinar, you will:
Learn about Bentley's newest licensing option, the Virtuoso Subscription

Understand the value of AutoPIPE's interoperability capabilities

See why engineers prefer AutoPIPE over others - five important reasons

Easily export AutoPIPE files to CII and C2 formats

Learn just how easy it is to get started
After this webinar, you will learn how to get started quickly with expert assistance and training such as mentoring and consultancy.
Luke Andrew
Senior Application Engineer
As an engineer since 2007 and a professional engineer since 2011, Luke Andrew has worked in design and construction on plant and building services projects in various industries, including nuclear and oil and gas. He has worked with companies such as Babcock & Wilcox, Battelle Energy Alliance, URS, CH2M-Hill, Chevron, Tesoro, ConocoPhillips, and Exxon. Luke's expertise is in the design of piping systems and pressure vessels for the power, nuclear, chemical, and gas pipeline industries. He is conversant in all major design codes and pipe stress and vessel design programs, including Bentley's AutoPIPE and AutoPIPE Vessel, Intergraph Caesar, SST Caepipe, Codeware Compress, and CEI DesignCalcs. Currently, Luke provides user advancement help as a Senior Application Engineer with AutoPIPE brand software within Bentley Systems.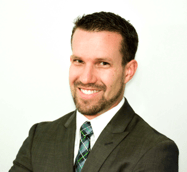 Madhan Elumalai
Senior Technical Manager, Engineering Simulation
With around 25 years of professional experience in various roles ranging from Design Engineer, Technical Support Engineer, Trainer, Application Engineer, Consultant and Engineering Manager in various companies, Madhan is now responsible for the user success team for Structural, Offshore Structural, Piping & Vessel Design software in Bentley Systems, SEAPAC region.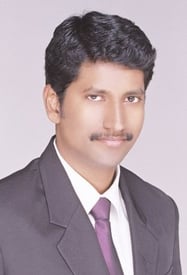 Minh Pham
Product Consultant
Minh started off his career as an Offshore Structural Engineer in an industry leading engineering firm. With 12 years working in oil and gas industry, he gained a wide spectrum of experience including structural detailed design of offshore platforms, FPSO topsides and subsea flowline installation engineering. He also involved in fabrication supervision and was responsible for various offshore operations such as transportation, structures installation, FPSO mooring installation and hook-up. As a Product Consultant at Bentley's Virtuosity, Minh helps professionals across SEA & India solve their complex offshore engineering problems and improve their analysis and design workflows.