This talk shall give insight to the engineering community in general, modular industry, plant based structural engineers, structural steel engineers and prospects about STAAD's value and monopoly in the onshore and plant-based construction industry. It's a case study by Petrofac, one of the world's leading EPC giants. Join this one-hour webinar as we take you behind the scenes and narrate a very interesting and a pertinent case study of a real onshore/modular project.
​In this webinar, we will showcase:
Insights into Modular design/construction
Project complexities and challenges faced in the design
How STAAD was applied to overcome challenges and deliver an optimized design of a Mega-project.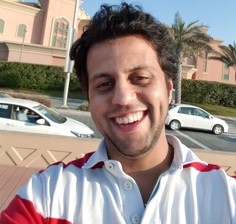 Shoyeb Ali
Product Sales Consultant
Virtuosity, a Bentley Company
Shoyeb Ali is a product sales consultant at Virtuosity. He is also a licensed structural engineer for multi-story buildings in Dubai Municipality. He is focused on helping the engineering community seamlessly accomplish their projects via Bentley's simulation software. Prior to joining virtuosity he worked for some of the biggest projects as a Structural Engineer in the United Arab Emirates. His Expertise is in reinforced concrete design, post-tensioned concrete, structural steel, façade structural design, and temporary engineering.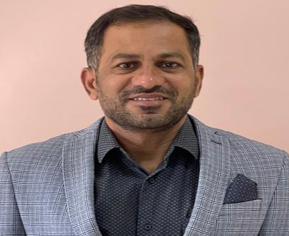 Rajesh Khanolkar
Deputy Manager, Structural
Petrofac
Rajesh Khanolkar is a Senior Deputy Manager in Petrofac Engineering India Private Limited. He has 22 years of engineering experience with leading International EPC Companies, Engineering Consultancies from Chemical, Petrochemical, and Oil & Gas Industries in India and Middle East. His Expertise is in Projects with Modular philosophy. His body of work includes design and managing some of the most high profile oil and gas projects in the MENA region. He has extensive knowledge in RC ,steel structure design, Project coordination, detailed engineering and construction/fabrication related activities. He is also a member of the prestigious Institute of Engineers India
Robert Wasson
Product Sales Manager
Virtuosity, a Bentley Company
Robert Wasson holds a Master's degree in Structural Engineering with Architecture from University College Dublin. With overs 8 years of experience in the AEC industry, Robert has a wealth of experience of the structural, geotechnical, building and civil industries. As a Product Sales Manager at Virtuosity, Robert helps professionals across Europe, Middle East and Africa solve their complex structural and geotechnical problems with FEM and improve their analysis and design workflows.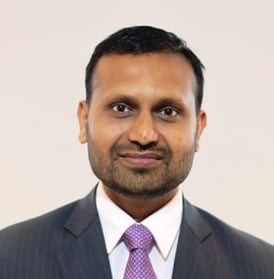 Hemant Gor
Deputy Manager - Structural Expert
Petrofac
Hemant Gor is a Structural expert/Deputy Manager in Petrofac. He is a renowned Structural Engineer, Tall buildings, FEM and Bridge engineering Expert in the UAE. He Started of his Career as structural engineer in india and then went on to work for some of the iconic projects in Europe, Middle East and Africa Region as a Structural engineer for Atkins and Petrofac. He indulges in public talks from time to time to enlighten the engineering community and students about structural engineering. He is also a member of the prestigious structural institute IStructE UK. He is well respected and revered by the engineering community in the UAE.