Available OnDemand
Learn how OpenRoads ConceptStation can be used for better decision-making by utilizing project cost and engineering drawing tools. The documented feasible data mentioned in project schedules such as bridges, Interchanges, flyovers can be easily modelled into 3D Model quickly with ConceptStation. The combination of these tools helps to increase design productivity, identify risks and minimize project costs.
These tools allow engineers and designers to evaluate more options and costs during the planning stage of a project. Final conceptual design models are then uploaded to either OpenRoads or OpenBridge. This promises both to streamline the process and to help to ensure that the original design intent is carried through the rest of the project workflow, all the way through construction. With OpenRoads ConceptStation, the 3D conceptual design process can be completed much more quickly - within hours as opposed to days by utilizing relevant BIM data from sources such as existing point clouds, reality meshes, GIS, etc. ​
In this webinar, you will learn:
How to import terrain data rapidly from inbuilt mapping system or from a variety of sources, such as point clouds, 3D reality meshes, terrain data, images and geospatial information within the user's project.​
How to use tools to quickly model interchanges, flyovers, roads, bridges, ramps, guardrails, retaining walls etc to create intelligent 3D models with minimal effort as per contract documents and schedule documents of project​
How to automatically generate project's costs. This helps engineers and planners to identify and reduce high-cost items or potential risks, identify necessary quantities of materials as well as propose alternative technical concepts.​
How to create realistic and cinematic settings quickly and without intensive rendering as the software is integrated with Bentley's visualization and reality modeling software.​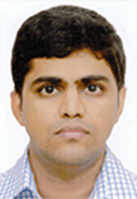 Sri Rama Krishna
Product Sales Engineer
Virtuosity, A Bentley Company
Sri Rama Krishna is an experienced professional with a demonstrated history of working in the CAE/CAD industry. He has total experience of close to 7 years, and currently, working in Bentley Systems India, as a Product Sales Engineer. Sri Rama Krishna started off his career as an Engineer in Bridge Consultancy Industry. As a Product Engineer at Bentley's Virtuosity, he helps professionals across India solve their complex Structural engineering problems and improve their analysis and design workflows by providing best practices.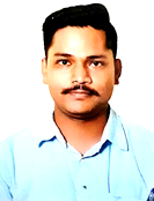 Ajitesh Gupta​
Consultant, Civil User Success
Bentley Systems
Ajitesh Gupta, is a postgraduate (M.tech) in Transportation Engineering from IIT-Delhi began his career in highway and as a pavement design engineer at Bridgecon Infra Consultants in New Delhi, India in 2014. While there for 3.5 years, he upskilled himself in highway and pavement design engineering. He has worked on almost 25 Indian National Highway tender services and 2 detailed design projects. He also holds international experience in designing of pavements for U.K and Australian roads with WS Atkins. ​ Joining Bentley in 2019 as a consultant, he grew proficient in OpenRoads Designer (ORD) and OpenRoads Concept Station, and he has been providing technical solutions for queries of users and configuration services as well as on-site and virtual training