If you're using empirical and analytical methods based on calculation spreadsheets, you'll likely encounter limitations at some point in time. You may have inherited your spreadsheet, making it difficult to implement changes or guarantee against human error. You may be used to basic outputs and graphics. And, eventually, you may be required to do a complex analysis your current solution can't handle.
This webinar will show you how to level up your geotechnical analysis for urban excavations with software that makes the process cleaner and simple, plus produces richer deliverables to share with stakeholders. We'll demonstrate how an urban excavation analysis can be performed and what outputs to expect using the inputs available to you.
See how you can easily:
Accelerate analysis, design verifications, and how quickly changes are applied to your model
Feel more confident in the quality and accuracy of your analysis
Create and share visually pleasing models for your clients or internal stakeholders
Integrate with other solutions in your project workflow to improve collaboration
Tackle complex geotechnical challenges spreadsheet calculations often cannot
Ready to increase the value of your geotechnical work? Register today!
Check out our related webinars providing similar demonstrations for Slope Stability and Consolidation Analysis for Embankments.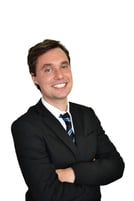 Felipe de Nadai
Product Sales Engineer, PLAXIS
Virtuosity, a Bentley Company
Felipe de Nadai is a geotechnical civil engineer passionate about how inventiveness can shape our world. Graduated from the University of Sao Paulo (USP), Felipe thinks that geotechnics is a professional field in which we can really transform our personal hard work and commitment into collective benefits, such as security and resource savings.
Prior to joining Bentley Systems, Felipe worked in geotechnical consultancy for tailings dams for the mining industry, which allows him to share insights and experiences about geotechnical analysis. His job at Bentley is to advise geoprofessionals and engineering institutions on the current trends in geotechnical software and how they can improve efficiency in the office and results in the field.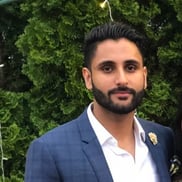 Mehakdeep (Mehak) Singh
Product Sales Engineer, PLAXIS
Virtuosity, a Bentley Company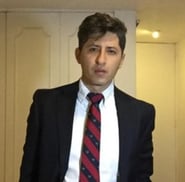 Carlos Correa
Product Sales Engineer, PLAXIS
Virtuosity, a Bentley Company
Mehak is from New Jersey and holds a bachelors in civil engineering from New Jersey Institute of Technology. After graduating, Mehak worked for Mott Macdonald for 3 years in their Tunnels Group. Mehak has experience working in the tunnels, transportation, and civil industries. Currently, Mehak is the product sales engineer for PLAXIS in North America.
At Virtuosity, Bentley Systems, Mehak is helping clients implement solutions that help them save money and time, improve efficiency, and evolve with industry trends.
Juan Carlos Correa is a geological engineer and works as a Product Sales Engineer in the Latin America Virtuosity team, assisting geotechnical engineers by providing them with the best engineering solutions for their challenges and requirements.