Available OnDemand
In the construction industry, the quantity take-off process might take months for a team of estimators. In this webinar, we will be discussing how SYNCHRO 4D can help users plan and estimate costs and materials both in the pre-bid, as well as the planning stage of a construction project.
In this webinar, you will learn:
About SYNCHRO 4D and its capabilities
How to use SYNCHRO Modeler to break down large models into more constructible forms for better planning
To perform quick quantity take-off (QTO) of your 3D BIM models
Bentley's e-commerce business, Virtuosity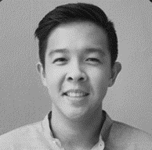 Andrew Choo



Product Sales Engineer
Virtuosity, A Bentley Company
Andrew Choo graduated from Nanyang Technological University in 2015 with a bachelor's degree in Electrical & Electronic Engineering. Since then, he has worked for several high-profile tech companies and government agencies. ​
Andrew has held roles in research, software development, as well as sales, ranging from product design to CAD solutions for the building industry.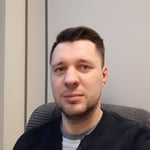 Darius Okunevicius
Construction Senior Product Manager
Virtuosity, A Bentley Company
Darius Okunevicius joined Bentley Systems in 2008 and 2018, he started his Technical Product Management position for SYNCHRO 3D/4D products. Darius is excited to solve user problems with easy-to-use solutions that integrate with downstream workflows.