LandScope Engineering helped the Royal Holloway, University of London to improve collaboration and reduce costs. Using Orbit 3DM solutions, the team provided stakeholders with a digital twin of their university campus, a single view of all their survey data.
In this webinar, Land Scope Engineering and Bentley's Reality Modeling teams will showcase how Orbit 3DM solutions provided the digital context for this digital twin. Discover how Orbit 3DM solutions helped the team visualize, measure, and annotate the university campus above and below ground. This enabled stakeholders to efficiently collaborate and develop online centric workflows.
What attendees will learn in the interview:
How a variety of 3D datasets were integrated into a single digital environment​
How the various datasets can be visualized and interrogated within Orbit 3DM Cloud​
How the options for annotating, measuring, and sharing are being used to help plan for the future of the University​
Where benefits can be realized along the supply chain
Victoria Swan is Commercial and Marketing Manager at LandScope Engineering. Since joining LandScope in 2016, she has been involved in the planning and execution of both creative and commercial projects. Most recently, this included the successful rebrand and relaunch of LandScope's website
Tom Card is the Technical Delivery Manager at LandScope Engineering. Tom has been with the company for over 15 years and has been directly responsible for the integration of 3D survey and mapping tools into the everyday workflows of, not only LandScope, but a range of their customers as well. Tom is now responsible for ensuring that the company stays at the forefront of technical excellence, offering a range of new and exciting services to ever improve efficiency and collaboration.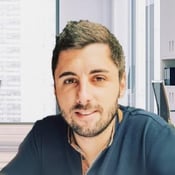 Filipe Pinto
Sales Engineer for Reality Modeling
Virtuosity, A Bentley Company
Graduated as a Surveyor Engineer, with a Master's Degree in Science and Geographic Information Systems, Filipe have been working for 13 years in surveying, 3D Mapping & GIS widely with public organizations and AEC companies. He has been involved in the development of a wide range of projects, across Europe and Latin America, for the most diverse purposes involving the reality capture and modeling, analysis, management and sharing of geospatial information.

Now as a Sales Engineer at Virtuosity he is responsible for promoting Reality Modeling solutions (Orbit 3DM, ContextCapture, OpenCities Planner, Pointools) all over Europe, Middle East and Africa.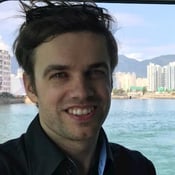 Lomme
Devriendt
Senior Manager, Business Development - Digital Cities, Orbit 3DM product line
Bentley Systems
Lomme Devriendt is Senior Manager for the Acceleration Initiatives within Bentley Systems, responsible for Business Development of the Orbit 3DM product line. He received his master's degrees in Land Surveying and Geography at Ghent University, Belgium in 2004. In 2010, Lomme finished his PhD with a doctoral degree in Geography at the same university. He was a visiting scholar at the University of Kentucky and a Research Fellow of the Globalization and World Cities Research Network during these years. After his PhD, Lomme started working for 4 years at Eurotronics, Belgium as Photogrammetry Production manager, followed by 6 years at Orbit GeoSpatial Technologies, Belgium as CSO, responsible for all Sales and Partner Relations within the company. Orbit GeoSpatial Technologies delivered software solutions and services for dedicated markets specialized in Mobile Mapping, UAS Mapping, Oblique Mapping and Photogrammetry and was acquired by Bentley Systems in November 2019.