Joint Mesher & Joint Design in SACS
OnDemand Available Now



Joint Mesher is a powerful utility provided in SACS to help engineers with accurate complex joint design.
The joint mesher allows the user to create a high quality 3D mesh of a joint that consists of many connections. The program supports tubular, wide flange, box, channel, angle, tee, double angle sections, plate girder, double web plate girder, boxed plate girder, and unsymmetrical plate girders. It also supports the addition of user-defined plate surface to also be included in the mesh.
The software automatically creates a 3D representation of the joint by performing a number of solid modeling operations that identify the intersection curves of the joint and subsequently meshes the resulting surfaces with triangular or quadrilateral plates. The chord members and brace members are automatically identified along with a brace hierarchy.
In this webinar, our offshore expert, Kaushik Mukherjee, will discuss :​
Concept of tubular joint design

Modelling stiffened joints in SACS Precede

Joint mesher in SACS​

SCF Extraction for non-tubular joints

​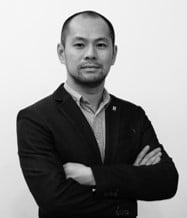 Minh Pham
Offshore Solutions Consultant
Bentley Systems
Minh started off his career as an Offshore Structural Engineer in an industry leading engineering firm. With 12 years working in oil and gas industry, he gained a wide spectrum of experience including structural detailed design of offshore platforms, FPSO topsides and subsea flowline installation engineering. He was also involved in fabrication supervision and was responsible for various offshore operations such as transportation, structures installation, FPSO mooring installation and hook-up. As a Product Consultant at Bentley's Virtuosity, Minh helps professionals across SEA & India solve their complex offshore engineering problems and improve their analysis and design workflows.
Kaushik Mukherjee
Manager, User Success
Bentley Systems

Kaushik is an expert in the field of Civil Engineering, Structural Integrity, Geotechnical and Offshore. He has a rich experience of working in various eminent organizations. Before joining Bentley he worked at PETRONAS, Malaysia, McDermott Asia Pacific, Singapore, and Lloyd's Register EMEA, UK. He has over 15 publications in international conferences and journals and is an involved member in several international Technical Committees of repute, affiliations, academic institution and Standard Development. As a User Success Manager, Kaushik helps professionals across SEA & India solve their offshore engineering related problems in Structural, Geotechnical & Integrity and improve their analysis and design experience.