Streamline your offshore vessel design workflows...from hull design to optimization.
As naval architects, we must deliver designs encompassing a large swath of disciplines. Our boats, ships, and facilities not only need to look right, but they also need to be engineered to perform right. MAXSURF's intuitive and graphical modeling software is only part of the solution. The analysis tools in the MAXSURF software suite enable you to design, iterate, and optimize your vessel for stability, motions, hull resistance, and structural design. MAXSURF uses a visual and interactive method for design that empowers you to visualize the vessel you are designing, every step of the way. The parametric design means you can carry out hull modifications and the changes are incorporated into the ongoing analyses.
Attend this webinar to learn how the tools in MAXSURF software work together to bring you the best design experience.
James Clarkson
Senior Application Engineer, Offshore
Virtuosity, A Bentley Company
James Clarkson is a Naval Architect with 15 years experience working across Research & Development, Defense and Oil & Gas. James has been working with Bentley Systems MAXSURF products for 4 years helping users develop outcomes focused solutions for Naval Architecture design and analysis.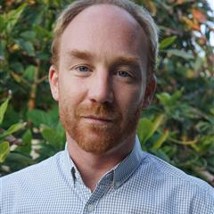 Minh Pham
Offshore Solutions Consultant
Virtuosity, A Bentley Company
Minh started off his career as an Offshore Structural Engineer in an industry leading engineering firm. With 12 years working in oil and gas industry, he gained a wide spectrum of experience including structural detailed design of offshore platforms, FPSO topsides and subsea flowline installation engineering. He also involved in fabrication supervision and was responsible for various offshore operations such as transportation, structures installation, FPSO mooring installation and hook-up. As a Product Consultant at Bentley's Virtuosity, Minh helps professionals across SEA & India solve their complex offshore engineering problems and improve their analysis and design workflows.