The problem of changing water conditions is omnipresent in geotechnical engineering. Groundwater is systematically found beneath the Earth's surface in soil pore spaces and rock formation fractures. The flow of groundwater is a fundamental aspect that controls the strength and compressibility of soil, impacting soil's ability to sustain structural loads. The study of groundwater is essential for geotechnical engineers who construct building foundations, tunnels, water conveyance channels, dams, mines, and other structures.
In this context, PLAXIS 2D and PLAXIS 3D are fully equipped with a complete set of tools to model changes of pore water pressure and, more specifically, dewatering, along with its influence on soil mechanical behavior.
​In this webinar, we will showcase:
Static Analysis of a Dam

Stability Analysis

Flow Conditions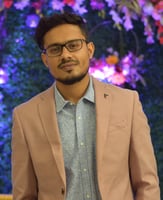 Ranit Deb
Product Success Manager
Virtuosity, a Bentley Company
Ranit Deb is a Product Success Manager, promoting the application of geotechnical solution(s) at different stages throughout the life cycle of geotechnical projects.
Through the 5 years of service in PLAXIS, he has been involved in expert services that have helped users learn the application to obtain cost-effective designs while fulfilling serviceability requirements.
He is also a trainer/mentor for the Geotechnical Information Management application gINT. He helps users increase productivity with centralized data management while streamlining processes and reporting for geotechnical subsurface projects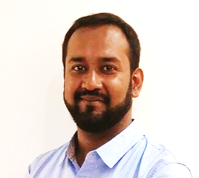 Siddhartha Pathak
Product Sales Engineer
Virtuosity, a Bentley Company
Siddhartha is an experienced professional with a demonstrated history of working in the CAE/CAD industry. He has total experience of close to 8 years, and is currently working for Bentley Systems in India as a Product Sales Engineer. Siddhartha started off his career as a CAD Engineer at an industry leading professional training service provider. As a Product Engineer at Bentley's Virtuosity, he helps professionals across India solve their complex geotechnical and structural engineering problems and improve their analysis and design workflows by providing best practices.