Improve offshore structure design, analysis, safety, and reliability
SACS Offshore Structure is a package of integrated finite element structural analysis applications that facilitate the design of all types of offshore structures—oil and gas platforms, wind farms, and topsides of FPSOs and floating platforms.
Offshore engineers around the world use SACS Offshore Structure Ultimate to predict the behavior of offshore structures, automate workflows, and ensure compliance with offshore design codes.

​In this webinar, we will discuss how to:
Analyze offshore structures under a variety of conditions - Conduct comprehensive analyses—including full non-linear, dynamic, and impact effects—to predict how your platform or topside structure will behave under a host of conditions. Model pile-soil interactions and apply wind, wave, seismic, ship impact, dropped object, and blast loads for a full range of likely effects.


Automate your workflows - Customizable templates within a common structural model make it easier to manage multiple analyses. You can automatically pass data from one analysis step to another using industry-standard methodologies. These automated workflows simplify managing large and complex models, which encourages your team to explore more design options.


Automatically ensure compliance - Built-in checking provides assurance that your designs comply with offshore international codes, including API, AISC, EC, ISO, DNV, and

Norsok

. The software allows you to filter for critical conditions and provide compliance documentation.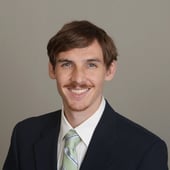 Geoff McDonald
Senior Product Manager, Offshore
Bentley Systems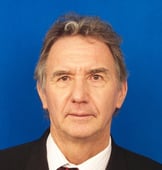 Michael Harwood, P.E.
Engineer-at-Large
Independent Contractor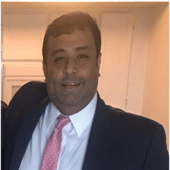 Kavan Patel
Product Sales Engineer
Bentley Systems
Geoff McDonald is a Senior Product Manager for Bentley Systems located in Austin, TX. He has seven years of experience working in the Offshore industry. Previously, he worked at Bechtel as the lead topsides structural engineer on the Caco-Gazela FEED project. Before that, he worked for Fluor on the Hebron project, one of the largest topsides in the world. He received his B.S. in Civil Engineering from Texas A&M University and his M.S. in Civil Engineering from the University of Texas.
Michael Harwood is a forward looking, project-oriented structural engineer with over 30 years design, analysis and work management/coordination experience mainly in the offshore oil and gas industry. He began as a structural engineering analyst out of university and moved up into hands-on management positions both in operations and projects before becoming an independent consultant where the work has ranged from nuts-and-bolts structural engineering to client PMT roles. His present focus is on providing customers/employers with designs that are optimized for weight and constructability within cost and schedule constraints. Rapid delivery of designs is achieved by automating calculation processes as much as possible, particularly when dealing with input interface data from mechanical and piping disciplines. The main structural analysis tool Michael uses is the SACS program with its capability to perform multiple design checks in a single analysis run.
With a background in Offshore and Subsea Structure design & engineering, Kavan serves as a product consultant for several product lines at Bentley. Kavan is always looking for ways to improve productivity and excel in efficiency. He is passionate about uncovering gaps in engineers' existing workflows and bridging them with software.