Thinking about making the move from HoleBASE to OpenGround? This webinar will walk you through the planning and migration process to make things as seamless as possible. You'll also have the opportunity to ask the OpenGround team your questions.
Can't make the live event? Register today, and you'll receive a recording as soon as it's available.
​In this webinar, we will showcase:
How onsite field logging works in OpenGround
Data and template migration
OpenGround licensing options
How to configure project teams and security parameters to enable efficient collaboration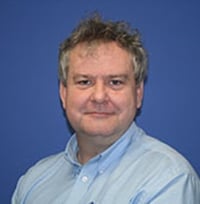 Roger Chandler
Director, Geotechnical Information Management
Bentley Systems, Inc.
Dr. Roger Chandler is a geotechnical engineer whose career changed direction in 1998 when he moved from geotechnical numerical modelling and started his career as a specialist in geotechnical data management. At this time he co-founded Keynetix and has since overseen the production, support and training of several geotechnical data management applications from handheld data capture to local or national archives.
He is an active member of the AGS data management group and is the UK representative for DIGGSml in the USA.
Roger is a Director of Geotechnical Information Management at Bentley following the acquisition of Keynetix in May 2019 with a focus on cloud-based Geotechnical data management.