6 May | 11 AM IST
Join Anuj Narula, Founder of TeckKonnect, as he presents his experience working on the Srinagar Bypass road, a 42km greenfield project bypassing the Srinagar City. The team decided to use OpenRoads Designer as their design software for this project.
This was a complex project, with many challenges in terms of topography, access to existing roads, and providing structures over the gorges and valleys. There was also needed to optimize the earthwork quantity in the hilly terrain. In addition safety considerations were a crucial aspect of the road design especially with regard to providing better sight distances to vehicles passing on the road.
Register for this webinar and see for yourself how OpenRoads Designer's geometrical tools and templates helped the team to overcome their design challenges and optimize their design.
In this webinar, you will learn:
How OpenRoads Designer helped the team design complex geometries, maintaining the design standard.
How OpenRoads templates helped to optimize the earthwork quantities.
How the team used the sight distance reports to preserve road safety.
How the 3D model gave clarity in terms of visualization and accelerated decision making on the project.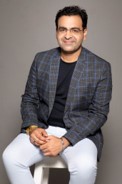 Anuj Narula M.Tech, IITK
Detail Design Engineering Consultant – National Highways & Expressways Teckkonnect
Mr. Anuj Narula has more than 19 years of professional experience in detailed engineering projects of highways covering highway alignment, pavement design, highway geometrics, bridges and flyovers and building constructions.
His experience includes complete planning of highway/bridge projects, working out the economical solutions, design starting from reconnaissance survey to deciding pavement thickness, highway geometric design, length of bridge and type of superstructure, substructure and foundation, setting profile of the bridges, site investigations, condition survey of bridges and culverts, preparation of inventory and preparation of preliminary and detailed designs and working drawings.
He is well conversant with Various Road design softwares viz. Bentley MX ROAD, Bentley GEOPAK, Bentley OPEN ROADS Designer etc.
His projects has been nominated for multiple times in BE Inspired Magazine also.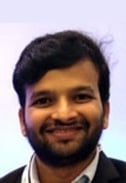 Roshan Bucha
Manager-Civil Engineering Success Services
Bentley Systems
Roshan holds a BE degree in civil engineering from the University of Solapur and has over 6 years of experience working across India with infrastructure companies such as Fischmann India Pvt Ltd; specifically, in road and rail designs. At Bentley, he specializes in road and rail desktop solutions for infrastructure projects and has talked on the subject in infrastructure conferences. He is also responsible for technical and sales support for the region in India and SAARC.