Generating General Arrangement Drawings with Steel AutoDrafter
OnDemand Available Now

Stop redrawing or manually preparing your general arrangement drawings. Simplify the process and produce drawing more efficiently with the new Steel AutoDrafter workflow in STAAD.

In this webinar you will understand the benefits of using one of the favorite features of STAAD.Pro users, the Steel AutoDrafter. You will learn how to create General Arrangement drawings for Steel Structures from the STAAD.Pro model itself. Find out how to customize the drawing styles, create Material Take Off directly in Drawing format or text format and generate 2D drawings.


In this webinar, you will learn about:
Generate General Arrangement Drawings

Creating 2D Drawings for Plans, Sections and Projected Views

Generating Material Takeoff

Customizing the Deliverables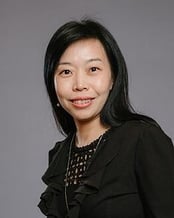 Teresia Suryasindhu
Product Consultant
Experience in worldwide projects, Teresia managed the design, construction, project management, installation and commissioning for offshore, oil and gas and FPSO industries. She has extensive global exposure to design and analysis of high-rise buildings, warehouses, petrochemical plant, offshore structures and topsides.
Being a regional Product Specialist at Bentley Systems and Virtuosity, she consistently provides insights and advises organizations on the value for adopting the right technology according to the projects requirement in achieving optimum result and improving the workflow with comprehensive solution.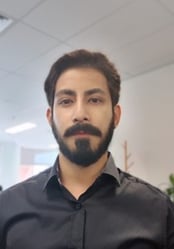 Sapath Rajbhandari
Application Engineer
Sapath Rajbhandari is an Application Engineer for the Engineering Simulation Team in Bentley for Australia/New Zealand. Prior to joining Bentley systems in 2019, he was primarily engaged in Engineering Design in the Structural and Geotechnical sector.
After starting his professional life in 2013, he has acquired engineering skills in Buildings, Foundations, Slopes and Underground structures with frequent involvement in the use of Numerical Modeling tools. His career is supported by his academic degrees including a B.E. in Civil Engineering and M.Sc. in Geotechnical Engineering.