The global floating solar panels market demand was 615.2 MW in 2019 and is expected to grow at a compound annual growth rate (CAGR) of 28.9% from 2020 to 2027. Increasing focus towards clean fuel power generation energy sources, coupled with technology advancement in solar panel components are expected to boost the market growth during this period. Floating solar farms gained traction particularly in countries with high population density and with competing uses for limited available land. These also operate at high efficiency since installing the solar panels on water helps cool the equipment.
The growing demand for floating solar PV farms is inevitable and Bentley's MOSES software is the right solution for design and analysis of the highly specialized facilities.
​In this webinar, we will showcase:
The analysis of Floating Solar Photovoltaic structures (FSPV)

Introduction to Floating Solar Photovoltaic Structures (FSPV)

Floating Solar Mooring System Design and Analysis in MOSES

Floating Solar Motion Analysis in Waves

Modeling Techniques in MOSES

Conclusion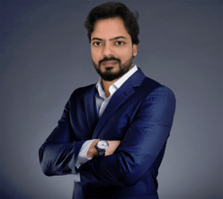 Rahul Kanotra
Founder & Director
Inventocean Technologies
Rahul is the Founder of Inventocean Technologies, a company dedicated to the transition to offshore renewable energy. With over a decade of experience in the design and analysis of offshore marine structures, Rahul is innovating in the field of floating solar and has designed mooring for some of the largest FSPV projects in the world. Rahul believes that a combination of intelligent design and efficient engineering can significantly lower the LCOE for marine renewable energy, thereby accelerating the transition to a greener future.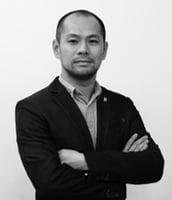 Minh Pham
Product Consultant
Virtuosity, a Bentley Company
Minh obtained a wide spectrum of experience in the oil and gas industry, including structural detailed design of offshore platforms, FPSO topsides and subsea flowline installation engineering. He also involved in fabrication supervision and was responsible for various offshore operations from transportation, installation, FPSO mooring and hook-up. As a Product Consultant at Bentley's Virtuosity, Minh helps professionals across SEA & India solve their complex offshore engineering problems and improve their analysis and design workflows.