As Offshore Wind Turbine Infrastructure assets are critically linked to subsurface environments, they are vulnerable to both structural & geotechnical risks. Over the years Bentley SACS and PLAXIS are one of the most trusted single suites of software to deal with all ranges of critical issues related to geotechnical, detailed structural engineering, integrity and life extension. While PLAXIS 3D allows you to efficiently model the foundation elements in three dimensional environment, SACS complements with structural superelement and subsequent detailed analyses of the asset. In the Offshore Energy industry, SACS has been in use for a long time with it's wealth of experience and comprehensive coverage in the domain of detailed structural engineering analyses. While engineering expertise is transferable, designing offshore wind foundations comes with a different set of challenges.
​In this webinar, we will showcase:
Modelling of offshore platforms founded on suction buckets
Structural Superelement concept
Modelling and analysis of foundation elements in PLAXIS 3D FE environment
Detailed Structural Analysis in SACS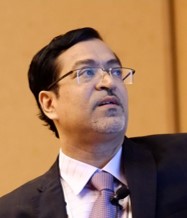 Kaushik Mukherjee
Manager (Offshore), User Success
Bentley Systems
Kaushik is an expert in the field of Civil Engineering, Structural Integrity, Geotechnical and Offshore. He has a rich experience of working in various eminent organizations and before joining in Bentley he worked in PETRONAS, Malaysia, McDermott Asia Pacific, Singapore, Lloyd's Register EMEA, UK, to name a few. He has over 15 publications in international conferences and journals. He is also Involved as member in several international Technical Committees of repute, affiliations, academic institution and Standard Development. He is enterprising, quick-learner, agile and multi-tasking. As a User Success Manager at Bentley's Virtuosity, Kaushik helps professionals across SEA & India solve their offshore engineering related problems in Structural, Geotechnical & Integrity and improve their analysis and design experience.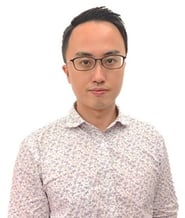 Xing-Cheng Lin
Manager, User Success, Geotechnical
Bentley Systems
Xing-Cheng, is a User Success Manager in promoting the application of geotechnical solution(s) at different stages throughout the life-cycle of geotechnical projects. Through the 10 years of service in Plaxis, he had been involved in technical support and expert service that helped the clients in validating and thus obtaining cost-effective designs while fulfilling the serviceability requirements by authority, through numerical impact assessment. He was also a trainer from Plaxis Academy promoting the knowledge of FEM in geotechnical engineering in the Asia-pacific region.