Everything Needed for Steel Connection Design
Available OnDemand


Whether connections are to be designed or checked, RAM Connection is the software for every engineer. With a single solution, your steel frame connection can be analyzed based on AISC ASD and LRFD, AS 4100, NZS 3404, BS5950, CSA S16, EN1993-EC3, GB50017 and IS800, with options on optimization for basic and smart shear and moment connection, splices, base plates and vertical and horizontal bracing frame connections. Tubular connections design according to the AISC and the HSS Connection Design Manual is readily available for truss connections.
Through its seamless integration with RAM Structural System, RAM Elements, and STAAD.Pro, RAM Connection raises the bar to a new level of productivity. All data regarding member sizes, joint geometry, and forces are transferred directly from either RAM Structural System, RAM Elements, or STAAD.Pro to RAM Connection.


In this webinar, you will learn about:
Shear and Moment Connection Design
Base Plate Connection
RAM Connection and STAAD.Pro Interoperability
RAM Connection and RAM Structural System Interoperability
User defined Connection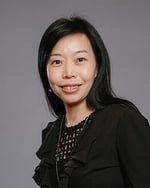 Teresia Suryasindhu
Structural Product Consultant
With experience in both local and international projects, Teresia has managed the design, construction, and project management for offshore, oil and gas and FPSO industries. She also has an extensive background in building, warehouse, plant and topside projects. Being a regional Product Specialist with Bentley Systems and Virtuosity, she advises organizations on adopting the right technology according to the industry requirement and helps users achieving optimum results with an improved workflow.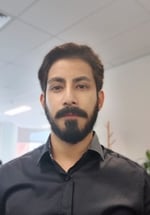 Sapath Rajbhandari
Application Engineer
Sapath Rajbhandari is an Application Engineer for the Engineering Simulation Team in Bentley for Australia/New Zealand. Prior to joining Bentley Systems in 2019, he was primarily engaged in engineering design in the structural and geotechnical sector. After starting his professional life in 2013, he has acquired engineering skills in buildings, foundations, slopes and underground structures with frequent involvement in the use of numerical modeling tools. His career is supported by a B.E. in Civil Engineering and M.Sc. in Geotechnical Engineering.