Essential and Efficient Foundation Design with STAAD Foundation Advanced
OnDemand Available



STAAD Foundation Advanced performs design on different types of foundations such as isolated, pile cap, strip or combined footing, in collaboration with STAAD.Pro.

Join this webinar as we will help you get familiar with the basic features, as well as file types that can be imported and exported in STAAD Foundation Advanced. Additionally, we will explain the workflow for your foundation design and analyze various footing types and foundations (from basic to complex) for every environment.

After this webinar, you will know how to make the most of the integrated foundation design in STAAD Foundation Advanced with superstructure analysis performed in STAAD through ISM effortlessly and save time, cost and man-hours significantly.

In this webinar, you will learn about:
Introduction to STAAD Foundation Advanced
Latest updates and product enhancement
Workflow examples: Isolated, Combined and Pilecap Foundations
Interoperability through Integrated Structural Modeler (ISM)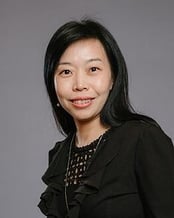 Teresia Suryasindhu
Structural Product Consultant
With experience in both local and international projects, Teresia has managed the design, construction, and project management for offshore, oil and gas and FPSO industries. She also has an extensive background in building, warehouse, plant and topside projects. ​

Being a regional Product Specialist with Bentley Systems and Virtuosity, she advises organizations on adopting the right technology according to the industry requirement and helps users achieving optimum results with an improved workflow.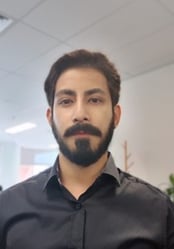 Sapath Rajbhandari
Application Engineer
Sapath Rajbhandari is an Application Engineer for the Engineering Simulation Team in Bentley for Australia/New Zealand. Prior to joining Bentley Systems in 2019, he was primarily engaged in engineering design in the structural and geotechnical sector. After starting his professional life in 2013, he has acquired engineering skills in buildings, foundations, slopes and underground structures with frequent involvement in the use of numerical modeling tools. His career is supported by a B.E. in Civil Engineering and M.Sc. in Geotechnical Engineering.​