Let's design rail infrastructure together!​

As engineers, we understand the challenges you face on a daily basis. Designing and engineering rail infrastructure is complex. Successful project delivery requires inputs from multiple disciplines and the ability to manage frequent change requests. ​

Imagine if you could simplify how you work with different project stakeholders and other departments. What if there was a faster, more accurate way to implementing design changes? We want to help you advance your rail design process.
That's why we purpose-built OpenRail Designer for rail infrastructure!​
Join us for a live webinar, where we will walk through the steps of a digital integrated rail design project together using OpenRail Designer.​

​The webinar will cover these topics:
Reconstructing existing alignment based on track survey with regression tools and connecting it with proposed geometry.
Working with other disciplines with real-world examples from a metro station structure.
How to instantly manage design change for the rail track.
Preparing deliverables from traditional to digital. ​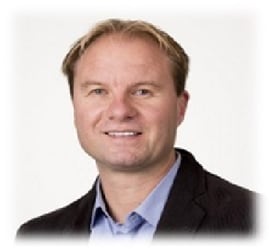 Ernst VanBaar
Program Manager
Bentley Systems
Ernst has been with Bentley Systems for a decade and is responsible for supporting top engineering companies. Ernst is working from Bentley's Netherlands office with the Northern Europe's biggest road / rail authorities and engineering companies helping solve their critical business issues, make smarter decisions during the phases of design, build and operate and improve the overall efficacy of project delivery. He regularly delivers training and consultancy for civil related subjects like the design of new interchanges (road), metro extensions, sub-surface (underground) utilities, and bridges.

Prior to joining Bentley, Ernst worked for a leading Dutch civil engineering software company, with one of Europe's leading civil software resellers specializing in IT & consultancy for the Civil and GIS markets, and worked for a first-class Civil Engineering company in Amsterdam for 7 years.
He holds a Bachelor of Science degree in Landscape Architecture and Environment Management with the specialty, civil engineering.
Ernst is also a founder member of User Digital Integrated Design User Group, www.u2did.com and likes to make change happen, delivering training and online sessions on weekly basis.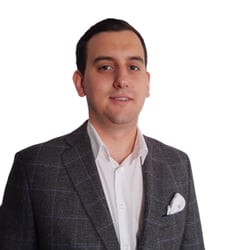 Kamil Lazenski​
Product Sales Engineer
Virtuosity, a Bentley Company
​
​
Kamil holds a Master's degree in Railway Engineering with a Bachelor's degree in Civil-Hydraulic Engineering.
He has worked in the engineering as assitant designer for several years before he joined Bentley in 2018. Experience gained in both small and global design companies taught him different design processes and requirements worldwide. For the past 3 years at Bentley and now as Sales Engineer at Virtuosity, A Bentley Company, he is leveraging his experience working closely with EMEA engineering companies, offering guidance and assistance where needed to help increase productivity and ensure the success of projects.