Designing complex raceway and cable systems used to require multiple software applications to handle the wide range of design and documentation tasks typically involved. Bentley Raceway and Cable Management provide complete layout, routing, and material estimating functions in a single, integrated system. It creates the framework for an effective workflow spanning all phases of the design, from initial concept to detailed layout and construction.
In this webinar, you will learn how to:
Design raceway in OpenPlant Modeler
Export the designs to Bentley Raceway and Cable Management for full cable routing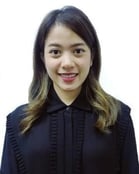 Sirimada Sriyotha
Consultant, Facilities Engineering


Virtuosity, a Bentley Company
Siri began her career as an electrical engineer and has a comprehensive understanding of how to design electrical systems and components according to required specifications, reliability, and quality. Siri has a consistent track record of successfully completing projects from the concept and detail of the design through to construction. She is well-versed in the field of electrical standards and electrical health. She joined Bentley Systems in 2019, and currently focuses on providing technical support and training for Bentley's plant and electrical users. She is motivated to help users understand and improve their knowledge in plant and electrical designs through Bentley Systems solutions.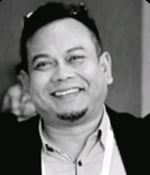 Junaidi Noraini
Products Sales Engineer


Virtuosity, a Bentley Company
As a sales engineer, Junaidi supports new and existing accounts with Bentley Systems products, services, and cloud offerings to help customers achieve success. His current focus is on delivering modeling and visualization software solutions, including Bentley Raceway Cable Management, MicroStation, PowerDraft & LumenRT.