Soil and structures are often subjected not only to static loads due to construction in and on the ground surface, but a combination of static and dynamic loads. If the dynamic loads are powerful, as in an earthquake, they may cause severe damages. The effect of such types of loads on the dynamic response of soil is important and needs to be accurately modelled for analysis of soil-structure interaction problems.
This webinar will showcase the features available in PLAXIS CE for dynamic or seismic analysis of soil-structure problems.
​In this webinar, we will showcase:
Dynamic boundary conditions

Loading input and accelerogram definition

Time stepping importance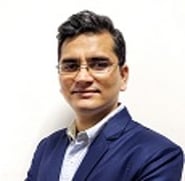 Rajendra Bisht
Application Engineer
Virtuosity, a Bentley Company
Rajendra Bisht currently works for Bentley systems as an Application Engineer for Geotechnical products. He has advanced skills in geotechnical numerical modelling and helps professionals with diverse range of geotechnical problems. Before joining Bentley systems, he was an avid scholar and was pursuing his doctoral degree from the esteemed Indian Institute of Technology, Bombay specialising in the field of Geotechnical Engineering.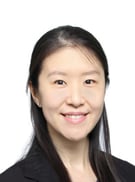 Ja Mie How
Product Sales Engineer
Virtuosity, a Bentley Company
Ja Mie joined Bentley Systems in 2020 and is driven to grow Bentley Systems Geotechnical Analysis Solutions to various sectors in South-East Asia Region. Ja Mie has approximately 11 years of experience as a geotechnical engineer in infrastructure, buildings, oil & gas projects.
Ja Mie's role in Bentley as Product Sales Engineer focuses on helping professionals and engineering designers in the South-East Asia Region solve or improve the analysis and design of complex geotechnical engineering problems by adopting Bentley Geotechnical Analysis Solutions.
​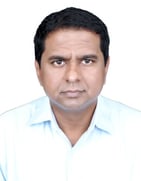 Amal Krishna
Product Sales Engineer
Virtuosity, a Bentley Company
Amal is an experienced professional with a demonstrated history of working in the CAE/CAD industry. He has over 15 years, and currently, working in Bentley Systems India, as Product Sales Consultant. As a Product Sales Consultant at Bentley's Virtuosity, he helps professionals across India to solve their complex Geotechnical and Structural engineering problems and improve their analysis and design workflows by providing best practices.
​
​